The latest AAT pass rates are out, and again they come with a breakdown of the number of PQs who manage to gain a distinction, merit or just a plain old pass at the various levels of the qualification.

It's still pretty impossible to gain a distinction for the Professional Diploma in Accounting. Just 3% of those passing the final level managed this, with another 46% achieving a merit, and the rest (51%) having to be content with a pass.

However, there has been a slight jump in the awarding of distinctions for the Foundation and Advanced Diplomas. Both have seen a 2% increase in the number of AAT students receiving a distinction.

The AAT has also released the overall CBA pass rates. At Foundation they stand at 84.9%, and then move down to 71.8% for the Advanced papers. The Professional CBA pass rate for the 12 months to 31 December 2018 was 62%.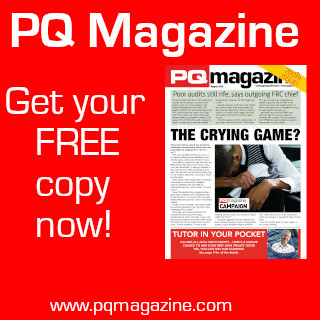 The stand-out 'toughie' individual papers continue to be IBLW, CTRM and PDSY. They are joined this time around by MDCL and CDMT.

At 52.5% Management Accounting: Decision & Control has the distinction of having the lowest pass rate for the 12 months to the end of the year.

Access to Bookkeeping, with a 95.4% pass rate, and BPLS at 95.1% are the assessments with the best pass rates.
• See June's edition of PQ Magazine for those pass rates in full