@accountant_she and First Intuition have announced an inspiring partnership, which will provide an individual who is unable to fund their AAT studies with the opportunity to change their lives, with all of their costs covered, and more!
The innovative bursary scheme opens to applications on 9th January 2023, with applications close on 9 February 2023 with an applicant chosen at the beginning of March 2023. The bursary is open to individuals who would love to start an AAT qualification but are unable to fund their studies themselves.
Apply here: https://forms.gle/AKbLVHL5vMsoXE2q7
The bursary scheme is not simply providing financial support to the applicants, the impressive programme includes training provider costs covered, study planners, notes, question banks, task banks, mock assessments, unlimited email & phone tutor support, marking of mock assessments with feedback, one round of assessment fees, 1:1 mentoring by Rachel Harris (@accountant_she), access to Practice Makes Perfect ™ to provide real world practice experience, 1:1 interview and CV preparation.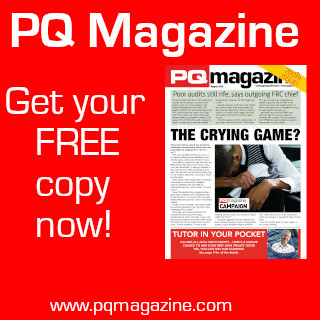 Rachel is a disruptor within the accounting industry. Her platform @accountant_she has an audience of 20,000 aspiring accountants, qualified accountants and small business owners. She is creating a safe space on the internet for those studying, providing insight and inspiration for those wanting to set up their own practice and free financial education for small business owners. Her accountancy practice striveX is a rapidly scaling, digital practice with 600 clients and 12 members of staff, where her disruption continues. She has built an employee benefits package that is difficult to compete with, where she is becoming the employer she wished she'd had as a training accountant.
Rachel says that she struggled financially when she decided to start her AAT studies and the whole mission behind @accountant_she is that she wants to create the opportunities for others, that she wishes she'd had herself. "For me, this is a career highlight. This has been a goal of mine for a number of years now and to have brought it to life with the help of First Intuition makes me so proud. No other corporate bursaries exist for AAT studies and I'm a firm believer that you have to build what didn't exist for you when you needed it. This is an opportunity to change someone's life and to have created the platform which is providing this opportunity makes me so proud"
Nick is a fellow member of AAT, and a member of ICAEW. He has been teaching AAT for many years now, and manages the AAT Distance Learning provision. Nick is the proud winner of AAT tutor of the year 2020 award! He also previously sat on the AAT council.
Nick says: "I am delighted to be working with Rachel to be providing someone with the life changing benefits that the AAT qualification brings. I am one of thousands of people who can say that my life is better because I studied AAT, and I hope this bursary gives someone the chance to study AAT who otherwise wouldn't be able to."