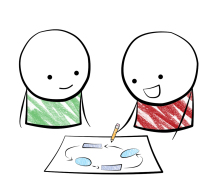 ACCA is launching a global rollout of its mentoring programme, connecting members and affiliates with each other. This follows a successful pilot in six markets.
The mentoring programme aims to make impactful connections that provide opportunities for both personal and professional growth.
Whether you are considering becoming a mentor or a mentee, ACCA explains there are many benefits to joining the programme:
Connect with members and future members across ACCA's global network.
Achieve personal and development goals.
Gain valuable insights and fresh perspectives.
Build confidence and enhance skills.
Support a culture of inclusion.
ACCA's director of professional education, Reza Ali, said: "ACCA is really excited about this new mentoring programme, connecting our global family. Supporting our members and future members to succeed is at the heart of what we do." ACCA members and affiliates can find out more on the website at: https://www.accaglobal.com/gb/en/member/advocacy-and-mentoring/mentoring.html