The latest PQ magazine has hit the streets, and you can download and read the magazine here: https://issuu.com/pqpublishing/docs/pq_april_2021_combined
We decided to have some fun with the front cover this month, and we hope it raised a smile. But please remember there really is no such thing as a screen enlarger pump!
In the news we have the lowdown from the ACCA March sitting, why Deloitte's diversity champion has stepped down, and reveal AAT is giving its students more time to pass AQ2016.
This month we welcome two new columnists too – Lisa Nelson and Anna Kate Phelan, and say a hearty farewell to Zoe Robinson.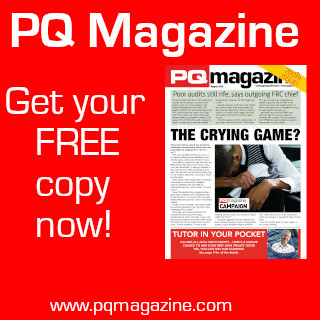 Not one but two chief executives have also written for us. ACCA's CEO Helen Brand talks gender responsive budgeting, and CIMA's chief executive – management accounting, Andrew Harding, looks at the emergence of the chief value officer.