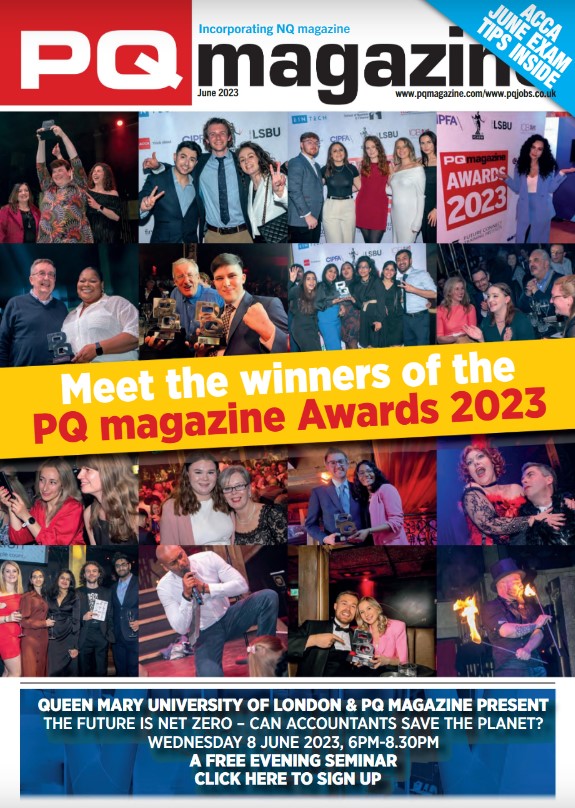 Your latest jammed-packed 44-page PQ magazine is now ready to read – check out all the news and views at: https://issuu.com/pqpublishing/docs/pq_june23_multi?fr=sNDRkNjM2OTUz.
In the news we look at the growing problem of alcohol addiction among accountants, who made the Top 50 Women in Accountancy list, and the revision of the going concern standard.
There also still seems to be problems with AATs assessment software, ICAEW unveils record student numbers, and ACCA continues to punish students who have someone 'helping them' with their remote exam!
You can see who won one of our coveted PQ trophies, how to make online learning work for you, and what big data is all about. Oh, and there are six pages of ACCA June tips too.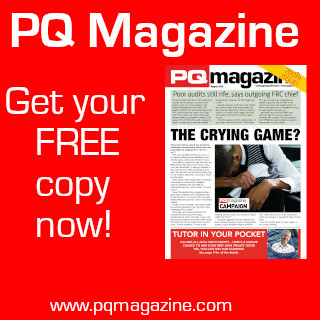 Don't forget we have another great new face-to-face seminar lined up for you in the award-winning Queen Mary University seminar series, on Wednesday 7 June. This time it is looking at 'The Future of Net Zero – can accountants help to save the planet?' It's a free event and you can sign up at: https://tinyurl.com/3d3ts5eu.