March 2021
Exciting developments are coming in 2021. The ICAEW's Shaun Robertson and Adam Birt explain all.
The ACA is constantly evolving to ensure it remains relevant, flexible and fit for purpose, arming students with the knowledge and skills they need for their future.

For 2021, one of the most exciting developments is new exam software. From March onwards, data analytics software will be built into certain Professional and Advanced Level exams enabling students to explore and interrogate 'real' client data for their answers and so demonstrate their analytical and interpretive skills.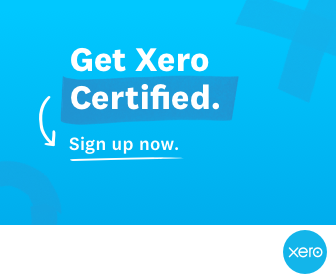 Alongside the new data analytics software, word processing and spreadsheet software and tools such as a spell checker, calculator, notepad and highlighter all build up into a fully functional and user-friendly digital exam environment.

By making it as familiar and intuitive as possible, it allows students to focus on demonstrating the higher skills of analysis, interpretation, drawing conclusions and making recommendations. The technology is an enabler.

Improved flexibility and accessibility

Two further technological advances are digital textbooks and remote invigilation.
All ACA and ICAEW CFAB Learning Materials are now published digitally and can be accessed anywhere via any device. This saves 262 tonnes of paper each year and is more convenient and accessible than ever with everything in just one workbook.

Highlighting, word searching and making notes is quick and intuitive. Text size and background colour can be adjusted and there is even a read-aloud 'text to speech' option. During open-book exams, students can access their digital textbooks and notes via the ICAEW Bookshelf. Clean, unannotated copies of permitted texts can be accessed within other exams.

Before the pandemic, ICAEW was exploring remote exam invigilation and it's now here to stay. From 2021 onwards, students can choose to sit exams at an exam centre or from a personal location such as home.

Raising the profile of ethics

The new Ethics Learning Programme, launched in October 2020, looks much more broadly at why ethics is important to the profession, and how technology has changed some of the ethical considerations. It really gets students to think about ethics on a broader basis.

We haven't vastly increased the focus on ethics within the exams – it's always been there. We've just raised its profile and reminded people that being a professional is all about being ethical.

Upskilling for the future

The need for knowledge of the fundamentals won't change, but in a world of rapid technological, environmental and societal change, the professional skills that chartered accountants offer – ethics, professional scepticism, analysis and interpretation, communication, resilience – are increasingly important.

Building these skills in the professionals of the future is central to the ACA – and assessing them effectively is key to the new exam software.

This is the start of a journey and the focus for the coming years remains to continually develop the ACA and making a good, robust accountant ready for the future.

Find out more at icaew.com/futureACA

• Shaun Robertson, Director, Education and Qualifications and Adam Birt, Head of Qualifications, Strategy and Development, ICAEW

Reproduced with the permission of ICAEW, this article was first published on Student Insights (January 2021)