Did anyone tell you that if you are taking professional accountancy exams then you have better be prepared for a "bit of a cry"?
Well, over half (56%) of PQs have told us that the exams process has left them in tears, in our ground-breaking mental wellbeing survey.
Some 88% of respondents said they have real difficulty thinking clearly in the revision phase ('yes' and 'sometimes'). A feeling of isolation is also experienced by 78% of students at some time, and just over half (55%) felt they had no-one to talk to about their accountancy exams and the stress.
When asked if PQs thought their accountancy body should be doing more to safeguard students' wellbeing, then some 68% of respondents said 'yes', another 17% were 'unsure'.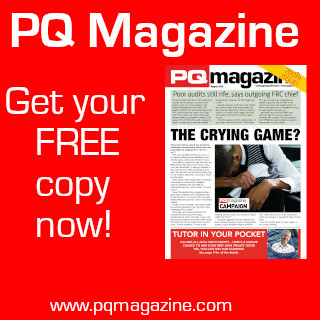 Many PQs admitted they struggled getting a good balance between work, studying and life! As one PQ put it: "I can't wait until I can watch Netflix without the guilt that I should be studying instead!"
Another student revealed: "My mental health has certainly worsened since I got to the more challenging ACCA papers""
Worryingly, some students felt that their professional body treated their young professionals like robots. One said: "I very much hope that accountancy bodies like CIMA change their behaviour and will support their students more." Another explained: "I haven't seen anything (articles, emails, etc) relating to mental health from ACCA."
A good suggestion was for the accountancy bodies to have an independent student support number available 24/7, where they can turn to for independent advice and support, or just get the stress of their chest.
*You will have the results in full next month's issue.