May 2020
Disclaimer: This is a paid advertorial.
As of early April, the ACCA listed over 20,800 available jobs in Europe, across the Accounting,
Bookkeeping and Finance sectors.
Over half of these job roles were in roles aimed at those who are part qualified or looking for junior job roles. Search terms included: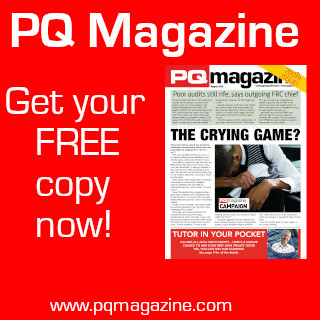 • Part Qualified Jobs – 6,609
• Junior Jobs – 2,338
• Entry Level Jobs – 572
• AAT Level 3 Jobs – 539
• AAT Level 2 Jobs – 411

For many students, gaining employment is the hardest part of the whole career journey.
Sometimes, qualifications alone are not enough. Organisations, especially Blue Chips, often require their successful applicants to already have relevant industry experience.

For this reason, e-Careers has developed an AAT Qualification & Job Guarantee Programme, to help Partly Qualified graduates undertake additional training, work experience and ultimately, gain employment. Whether you have studied the AAT, CIMA or ACCA qualification route, we can help you get a job in Accountancy.
About our AAT Qualification & Job Guarantee Programme

Our exclusive Job Guarantee Programme is the best way to fast-track your career in Accounting and help fill the skills shortage in the industry. AAT award 90% of all the vocational Accounting and Finance qualifications in the UK and e-Careers are a leading AAT training provider. We have developed this unique programme, which offers you the opportunity to gain additional AAT qualifications (where required), obtain practical experience, and most importantly, help you gain employment in this industry.

We have a vast network of Accountancy firms and employers, who are seeking well-equipped individuals, enabling us to be able to guarantee a job to graduates of this Programme.
The Process

• We start with a Telephone Consultation
• Then you'll go through our Onboarding
Process
• If required, study your AAT Qualifications
online
• Undergo Practical Training at our London or
Birmingham Centres
• Participate in our Work Experience
Programme
• Join our Recruitment Workshops and
Interview Preparation
• Prepare for and attend your Job Placement
Course Details

This AAT Qualification Programme with Job Guarantee will provide you with the knowledge,
certifications and work experience required to build a successful career in Accountancy
or Bookkeeping, with the added benefit of a Guaranteed Job upon completion of your course.
This extensive programme has been crafted by our team of experts, who will equip you to be job-ready in the shortest possible time. Upon successful completion, you will be guaranteed
employment.

Course duration is anywhere from 6-18 months depending on your current qualifications, and the remaining qualifications you wish to undertake, as well as the amount of time you can dedicate to this programme.
How it works

We have made the whole process as simple as possible and your journey will be broken down into 3 stages:

Stage 1 – Training and Certification Depending on your level of knowledge,
experience and career goals our Course Consultant will discuss the most appropriate qualification for you. If you already have AAT qualifications up to level 3, you can skip this part of the programme, and start at the Practical Training and Work Experience stage.

Stage 2 – Practical Training and Work Experience Here, you will join our team and other like-minded individuals in our classes (held in London or Birmingham), and embark on a journey to gain the skills which are desperately sought-after throughout the Accounting industry.

Stage 2 will be executed as follows:

• 3-Day Accounting Fast-Track (3 consecutive weekdays) – Not required for those with AAT Level 2 or above.

• 6-Day Practical Training (Either Saturday or Sunday over 6 consecutive weekends) – The bridge between someone who has academic knowledge and someone who is ready to enter the industry and hit the ground running.

• 6-Day Work Experience (Either Saturday or Sunday over 6 consecutive weekends) – Under supervised conditions, you will be working on real client data and the projects will cover all the elements that you have studied throughout your programme.

• Internal Assessment – Equipped with the qualifications and work experience, your knowledge will be put to the test with an internal assessment.

Stage 3 – Interviews and Job Placement In the final stage of your journey, we will get you prepared for work, through the following processes:

• CV Preparation
• Mock Interview
• Job Guarantee

Our recruitment team will work closely with you and arrange interviews through our network of employers. You will then start to receive invitations to interviews and prepare to start your
new career. They will remain by your side until you are employed.

• To qualify for this Job Guarantee you must attend our classes, pass your exam(s), internal assessments and attend our recruitment events.
What a past student said:

"e-Careers helped me pursue my passion in Accounting. They were helpful
in all aspects right the way from training to helping me start a new career. I
could not recommend them highly enough."

SARAH (PREVIOUSLY A WAITRESS)
Contact us to start your journey by either
calling 020 3198 7700, or visiting rd.ecareers.com/pq-job-guarantee