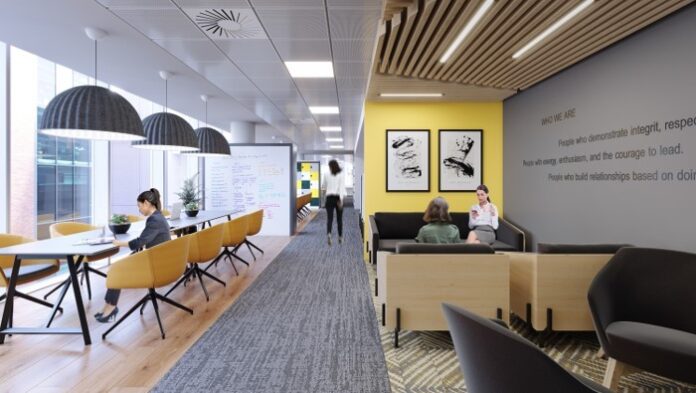 EY Reading is relocating into offices designed to support the firm's new hybrid working model, with enhanced focus on collaboration space and tech enabled meeting rooms.
The office space has been designed with health and wellbeing in mind, with a dedicated multi-faith room, as well as social spaces, including larger communal eating areas. These enhancements aim to encourage individuals to take regular breaks away from their desks and provide areas to meet with team members.
Last year EY confirmed that it would be transitioning to a hybrid working model in the UK, enabling individuals to split their time between the office, client sites, or working from home.
The Big 4 firm has signed an initial five-year lease on the 25,000 sq ft of office accommodation on Blagrave Street, which is located over two floors, and expects to move in by Spring 2022.