ACCA is launching a new digital platform for all its students from 5 July – the ACCA Study Hub.
It has been designed to provide even more support for students and tutors, and will give everyone free access to ACCA approved study materials.
That means from July every ACCA PQ will be able to download study chapters, flashcards, quizzes, and practice questions all in one place. ACCA says this "streamlines revision, helping students to increase their understanding and be perfectly prepared for exams".
In truth the ACCA Study Hub has been up and running for some time. It was piloted in Africa from December 2020, where Strategic Professional students were able to access digital study material, with enhanced e-book functionality. The pilot was then expanded in December 2021 to bring in new ACCA markets – the Caribbean, Vietnam, Australia, and New Zealand. Finally, the Ukraine and Afghanistan were added to the pilot in January 2023.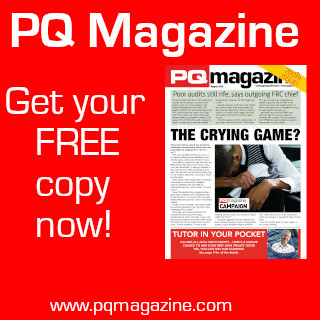 ACCA's Council has now given the Study Hub the full green light and the official launch takes place this summer. Any ACCA student studying anywhere in the world will have free access to the hub as part of their normal subscription from July.
When PQ magazine spoke to ACCA some 30,000 students had accessed the pilot along with 100 learning providers. ACCA is expecting the hub to have a positive impact on exam pass rates too, with September 2023's sitting the first big test. The trails have already shown an increase in student pass rates where the hub is available, and ACCA is hoping for the trend continues.
Emma Kerr, ACCA head of content and publications, told PQ magazine in an exclusive interview that the study hub is not a stand-alone product and should be used in conjunction with all the other ACCA resources, including the Practice Platform.
She stressed the Study Hub is also not an immersive experience – there are no live classes, and she said you still need to sign up to an approved learning provider if you want to ensure success.
However, she feels the Study Hub will give students a strong base to start their studies.
A big question now surrounds the approved publishers – BPP and Kaplan. Kerr explained ACCA is in discussion with them, however PQ magazine is not sure how it will all work going forward. Both paid large sums to be approved.