Time really is moving on, and we need your nominations for the PQ award 2020 'now'!
If you haven't got an entry together then we have given you just a little bit more time – the new deadline for entries is Friday 10 January.
Judging will take place the following week, with the ceremony itself taking place in late February.
Remember you can nominate yourself – now is not the time to be shy! Or how about nominating the whole team for 'Accountancy Team of the Year'?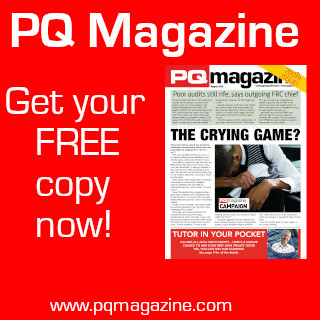 The PQ awards are a unique opportunity to celebrate all that's good about the accountancy profession.
All we need are 250 wise words on why you think your nominee should win, plus any supporting documentation.
As we always say – less is more in many cases!
Download the nomination form here. Email your entries to awards@pqmagazine.com.
The final final deadline is Friday 10 January 2020.