Sorting out the AAT Q2022 assessment issues is now CEO Sarah Beale's number one priority. In an exclusive interview with PQ magazine, she admitted that it has taken time to address the technical issues, but promised the AAT is now getting there.
New fixes took place on 27 March and more 'happened' in the week beginning the 3 April. That will leave an outstanding problem though, around the MATS (Management Accounting Techniques) assessment at Level 3. AAT are working hard to get this right, but Beale says it needs to be done right rather than quickly!
Some 45,000 Q2022 assessment have now taken place and some 3% of sitters have experienced technical problems – that is some 1,350 students. Beale said AAT needs to do better, and it will.
She stressed that AAT is trying to be as open and transparent as they can with students and training providers. Those affected will now receive a free assessment, regardless of their mark. That means if they failed and believe they could have done better they can sit again. Students have also been given a 2% 'uplift' in their marks, when an incident report is filed. Students can of course still appeal the result too.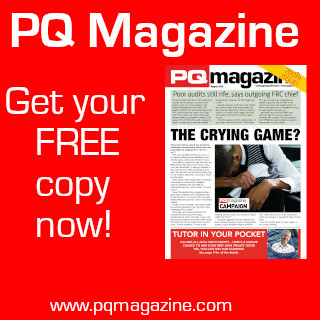 PQ magazine was told as a gesture of goodwill all student directly affected will receive a £50 payment. Beale said she was a student of AAT herself and understands the pressures and stresses of being a student trying to 'get qualified'. She explained: "We want to build back trust in the AAT brand and the voucher is a small way of acknowledging the work our students are putting in."
Beale also said the AAT will be working harder to listen to students, rather than just talk to them. She stressed: "Students are a part of our community the minute they sign up with us and we need to learn from their experiences."
Finally, she wanted to thank all the training providers for their understanding and said AAT appreciated all the support they have given to students through this period of disruption.