Should the National Audit Office be the one auditing companies that have a high public interest, rather than one of the Big 4?
This is something top tutor Paul Merison asks in the latest PQ magazine, as EY announced they had changed their minds and were not going to sell off the audit division after all.
Read what he has to say at: https://issuu.com/pqpublishing/docs/pq_june23_multi?fr=sNDRkNjM2OTUz.
He suggests that companies must not be the ones that 'chose' their audit firm. That job should go to an independent body.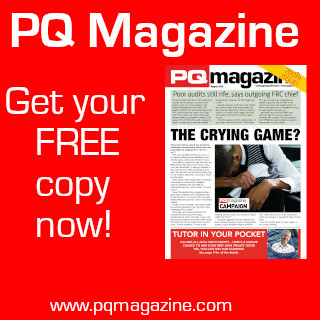 Merison also felt if the work is sub-standard, audit firms should be banned from taking on any new clients for say, two years!