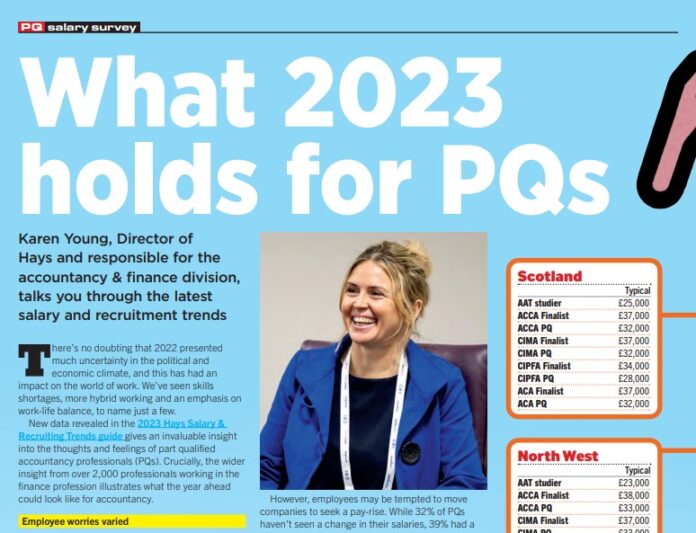 What pay rise did you get last year? Millions of people in the UK are currently on strike to fight for the salary they think they were worth! New research from Hays shows over the past year (2022), accountancy and finance employees received an average pay increase of 6.5%. PQs did a bit better than that (6.8%), and you will also be pleased to hear that 86% of employers say they plan to raise salaries further in the year ahead.
So, what does that mean on the ground? A PQ in London is earning anything between £33,000 to £38,000 depending on which qualification they were studying. Top earners were studying ACCA or CIMA. In Wales the take home pay for a PQ ranges from £27,000 to £30,000. The lowest area for PQ pay in the UK is Northern Ireland, where an ACA PQ can expect a salary of around £24,000.
Qualified accountants received one of the highest pay increases, at 8.1% which is good to know for professionals working towards qualification!
See the latest magazine for the full salary guide per region: https://issuu.com/pqpublishing/docs/pq_feb23_multi