Could you be ICAEW's next Chartered Star and part of the One Young World delegation in Munich, Germany?
ICAEW is looking for members or ACA students aged 18-35 with a passion for global issues and a track record of making a significant impact in their community, country or organisation. If you really stand out and can demonstrate true leadership, have the ability to inspire and motivate others, and a vision of how you – and the profession – can have a positive impact on society then why not enter the Chartered Star competition?
Alec James, ICAEW 2019 Chartered Star, Audit Associate at Buzzacott and ACA student said: "The summit itself is a life changing and transformative event. The One Young World conference reminded me that we have a responsibility for the inequalities and challenges our world is facing, and that our careers are not just for ourselves, but an opportunity to address that imbalance."
To enter the competition you must produce a video / vlog pitch of no more than five minutes.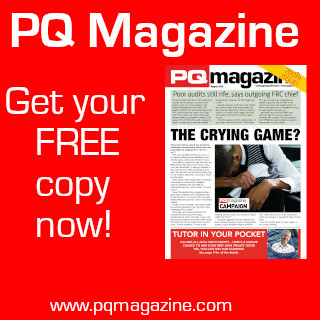 Your pitch should focus on one of the five One Young World 2020 plenary session themes and how chartered accountants and the profession can contribute to these:
The climate crisis – 10 years to go, can we deliver the Paris agreement?
Rights and freedoms – how can we defend rights online and offline?
Education – how can we prepare for the fourth industrial revolution?
Conflict resolution – authoritarianism is on the rise; how can we de-escalate tensions?
Future economies – how can economic growth be more just?
The competition is open until Sunday 10 May 2020. Your entry will then be judged by a panel including ICAEW President, Fiona Wilkinson.
What is One Young World?
The annual One Young World Summit brings together the brightest young talent from every country and sector, working to accelerate social impact.
The Summit will take place from 14-17 October 2020, where over 1,800 young leaders from 190+ countries will gather across Munich.
More for information about the competition, full terms and conditions and to hear from last year's Chartered Stars visit icaew.com/charteredstar
@ICAEW @ICAEW_talk @ICAEW_Careers