December 2020
Karen Young explains why it's important organisations get their diversity programmes back on track, despite current pandemic-related issues.
The impact on business from the initial stages of the pandemic has been widely reported – and the accountancy and finance industry was by no means exempt from the disruption this caused. 'Business as usual' took a back seat as employers fought to keep their organisations afloat. This meant that priorities such as equality, diversity and inclusion (ED&I) were perceived to be pushed lower down the list of importance.

Now, more than seven months since the first national lockdown in March, many employers are getting their ED&I agendas back on track. But how much of a priority is this this in accountancy and finance? And what do employers and employees need to do to push forward in this regard?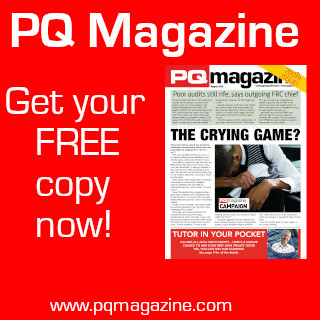 Why is ED&I still important?

Aside from the well-established benefits that ED&I offers organisations, it is becoming increasingly clear that it is a high priority for jobseekers. Findings from the Hays Equality, Diversity & Inclusion 2020 Report reveal that an organisation's ED&I policies are important to some three-quarters (71%) of professionals looking for a job in accountancy and finance.

Furthermore, nearly two-thirds (63%) said they would only apply to an organisation which has a public commitment to ED&I.

Not only is ED&I relevant for jobseekers, employees also deem this important in the organisations where they work. We found that over two-thirds (68%) said their company should have a position on topical issues such as the Black Lives Matter movement, proving that even in today's climate, it is expected for employers to have a clear stance on key issues which speak to their company values.

For professionals, the importance of ED&I was never lost. So, although employers are still handling the ongoing impacts of the pandemic, they can't lose sight of the importance of ED&I to talent attraction and retention.

The role of flexible working

Flexible working plays a vital role in nurturing an equal, diverse and inclusive workforce.

While this was not new to accountancy and finance professionals prior to the pandemic, the rapid uptake of flexible and remote working practices earlier this year means that now almost three-quarters (71%) of those working in the profession are doing so flexibly.

Encouragingly, 87% of professionals agreed that access to flexible working practices can help their organisation gain access to a more diverse talent pool. However, they also noted drawbacks that come with working flexibly, such as feelings of isolation and blurred boundaries between their work and home lives. Over a third (37%) also believe that working flexibly can limit career progression.

While flexible working needs to be a key element of an organisation's ED&I agenda, clearly it can have knock-on effects which need to be considered by employers.

An action plan for employers

In order to not let ED&I take a back seat to today's other challenges, here are three key recommendations for employers.
1: Make a commitment to ED&I. A diverse and inclusive workforce is no longer a unique selling point to prospective employees – it's a must for professionals across the board. Make it a core part of your talent acquisition and retention strategy.
2: Promote ED&I initiatives throughout the recruitment process. ED&I policies including flexible working options need to be promoted at key points in the jobseeker journey, such as in job ads and on your organisation's website, to avoid lowering your engagement with top talent.
3: Tailor your flexible working options. Flexible working isn't one-size-fits-all. Employers need to realise that it offers huge advantages for some, but drawbacks for others depending on their role, working style and personal circumstances. Try to be mindful of and accommodating to this.

How employees can take responsibility

To truly progress ED&I in the workplace, here is what employees can do to play their part.
1: Look for an employer's commitment to ED&I. If you are job searching, make looking for ED&I policies a priority. Organisations which are committed to ED&I are invariably more enjoyable to work at and are more likely to thrive as the world of work continues to evolve.
2: Know your working preferences. Before committing to a particular working pattern, consider what you need to work at your best. An organisation that truly fosters a diverse and inclusive environment will work with you to figure out a flexible working arrangement which best suits you.
3: Stay adaptable. Try to remain adaptable and practical in light of your employer's situation and the current circumstances. Be mindful that things will continue to change at a faster-than-usual pace.

Only by employers and employees working together will ED&I commitments remain front of mind and continue to progress organisations through our rapidly evolving world of work.

• Karen Young, Director, Hays Accountancy & Finance.