The ICB has launched the search for its Student and Tutor of Year – yes, the LUCA awards are back.
Nominations are open until 31 August, for what really are the Oscars of the bookkeeping world.
Among the other 21 awards up for grabs are friendliest training provider and friendliest software (which we love).
The LUCA awards themselves are exclusive statuettes of Luca Pacioli, the Cistercian monk who is credited with first documenting the process of double entry bookkeeping that endures today. PQ magazine won one in 2017!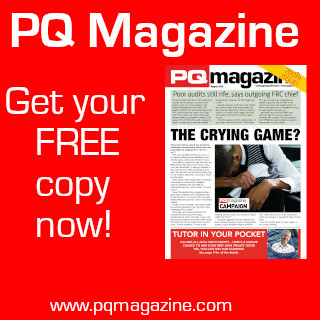 Check out the award nomination and support pack at: https://rb.gy/lbefr.
Pictured – LUCA 2022 Student of the Year Helen Brooks with Garry Carter, co-founder and President of ICB.