February 2023
Paul Day has some advice on how to maintain financial wellbeing during the cost-of-living crisis.
Here in the UK, just as in many other countries around the world, we are wrestling with a cost-of-living crisis. The prices of food, energy and fuel are all going up, with the conflict in Ukraine, the fallout from the pandemic and Brexit all contributing.

As we navigate this crisis, it's important to remember that these are global issues, and they're impacting everyone, regardless of your profession. In a new whitepaper, investigating how the cost of living crisis has affected the accounting community, caba has found that a quarter (24%) of accountants who aren't already struggling financially expect to, going into 2023.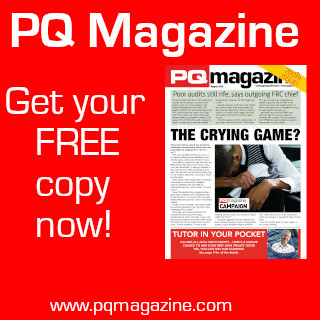 Half (50%) of ICAEW members have already made changes to their spending on their energy bills, two-fifths (41%) on food and over a third (37%) on transport.

These are worrying times, but there are steps we can all take to keep our spending under control and ensure the months ahead don't feel quite so daunting.

Tackling debt

The best way to get a handle on it is to split it by priority. Start by listing your debts and the different sanctions you might face as a result of who you owe. For example, if you fail to pay your energy bill, you may have your energy cut off. If you don't pay your mortgage, you can lose your home.

Tackle the debts with the most significant sanctions first. It's easy to get distracted by lenders for overdrafts and credit cards, as they can often shout the loudest, and most frequently.
But the impact of delaying payment of credit card debt is less severe than, for instance, your council tax. Prioritise based on the potential consequences.

Share your concerns

Whether it be a friend, a family member, or if your financial issues are affecting your ability to deliver at work, even a line manager or employer, speaking to someone about your financial can ease the burden.

We know this can be difficult, particularly at work. In our own research, we've found that just 8% of working accountants would turn to their employer if they were concerned about their finances. There seems to be a sense of embarrassment, stemming from concerns about what colleagues, employers and even clients will think of an accountant who requires financial support themselves.

There's work being done to tackle this stigma. Employers are trying to start financial discussions, but having a conversation is only beneficial if you're comfortable opening up.
Try to remember – your professional reputation is precious, but being a qualified accountant doesn't make you immune to a cost of living crisis. Chances are, even your line manager is feeling the pressure. If financial worries are having a material impact, then the more conversations you can have about it, the better.

Confront the issue

In times of crisis, we often bury our heads in the sand, telling ourselves that the issue will blow over. But avoiding problems won't make them go away. The best way to deal with a crisis is to develop a greater understanding of it. Right now, it might be about realising that financial difficulty is a wider problem, as opposed to something that you alone are facing. Knowing that you're part of a group all facing the same problem can provide a huge amount of reassurance.

Take care of your mental health

This cost of living crisis might be hanging over us for a while, so it's important to take care of your mental health, and ensure you're in a good frame of mind to deal with the challenges ahead.

That said, if you're trying to tackle something like debt, you should aim to look after yourself in a way that's low-cost, or perhaps even free. A walk in the woods, for instance, costs nothing but can do wonders for your wellbeing.

Recognise when you need help

Right now, many in our community are struggling in silence. But whether they're trying to implement some practical solutions themselves or want to speak with organisations that can provide advice, it's vital that those who are struggling get the help they need. At caba, we're receiving more calls for help, which is encouraging. However, we know there must be people out there who are struggling but aren't reaching out.

Whether every day or exceptional, we all face challenges throughout our lives, and when they affect our finances, it can feel particularly overwhelming. Whatever your worries, big or small, you're not alone. Equipping yourself with a range of tools and advice can go a long way towards supporting your everyday financial health. At caba, we are here to provide that support.

For further guidance, click here to download caba's new whitepaper, 'How is the global cost of living crisis impacting chartered accountants?'. Alternatively, visit —https://www.caba.org.uk/cost-of-living.html

• Paul Day is a senior support officer and specialist debt advisor at caba