Due to the growing demand for e-learning and the need for additional quality learning solutions in a number of markets around the globe, CIMA is expanding access to its CGMA Finance Leadership Program to markets outside of the UK. The CGMA Finance Leadership Program offers a new and alternative route to study and earn the Chartered Global management Accountant (CGMA) designation and become a CIMA member.
The CGMA Finance Leadership Program is a digital platform that offers comprehensive e-learning and assessments covering the Operational, Management and the Strategic levels of the CIMA Professional Qualification. It is based on the same syllabus as the CIMA Professional Qualification, practical experience requirements and Code of Ethics.
Students that use the CGMA Finance Leadership Program learn finance, accounting, business, people, leadership, and digital skills online, in a fully digital environment, and are assessed and tested continuously as they learn. This new learning experience includes scenario-based learning, simulation assignments, interactive exercises, and videos to ensure that students can fully understand and master the content. Students also have access to mock Case Study exams to help them build confidence ahead of the official exams.
The CGMA Finance Leadership Program is an all-inclusive bundle that include registration fees, tuition expenses, exams fees, and dues. Students can opt for one, two, or three-year subscriptions depending on how much time they believe they will need to complete the CIMA Professional Qualification. The price is £1,995 for one year, £2,995 for two years, and £3,995 for three years. There is currently a discount for current CIMA students who wish to join the Finance Leadership Program.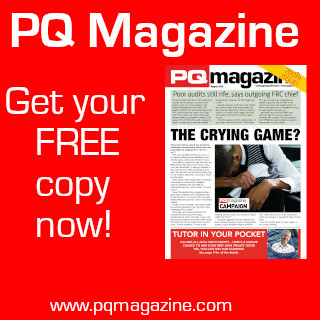 CIMA told PQ magazine that they are looking at the opportunities to adopt this approach in the UK and are working through how best to respond to the interest they are getting from students, employers and universities requiring self-serviced e-learning.