Welcome to the 250th issue of PQ magazine, your free, independent, one-stop-shop for all your accountancy news!
Check it out at: PQ magazine, October 2023 by PQ magazine – Issuu.
In an age of information overload, finding trusted sources of news, opinion, advice, and recommendations can be hard.
We have been doing the job for over 20 years. But, don't take our word for it!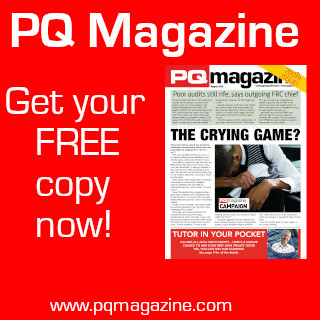 Here's what some of the great and good said about PQ magazine…
ACCA's CEO Helen Brand says: "PQ has done nothing but champion the interests of students and newly qualifieds."
Andrew Harding, Chief Executive – Management Accounting, AICPA & CIMA explained: "At the start, PQ met a need for a free-thinking publication which supported accountancy students. It has never deviated from that – it provides vital communication, holds the examining bodies to account and builds student capabilities."
Sarah Beale, Chief Executive, AAT said: "This is a real milestone achievement, showing just how valued the magazine is among students for its high-quality content and details of what's happening in the accountancy world, as well as tips, advice and support to help them complete their qualifications and go on to successful careers in the accountancy profession."
There are lots more favourable words in the latest issue, but we will leave you with the quote from Mark Ingram, Director of FMELearnOnline: "PQ focuses on 'critical issues' – whether it's the accounting career attrition rates, social mobility, climate change, blockchain, ethics or AI, you'll find it discussed in PQ. There are expert columns from some of the top 'thought leaders' of the accounting world too.
"For me though the real 'meat' of PQ are the issues it adopts and pushes – which frequently lead to real change. This is PQ holding 'power to account' (where's the IFRS on this?). As PQ says: "we go where others fear to tread. We pride ourselves on our independent approach, seeking out the stories that matter." Whether that's exam fiascos, pass rates, well-being or pay levels, PQ is pushing for change – and attempting to get us to help ourselves.
"Like many 'institutions', and after 250 editions it is an institution, it is fragile. PQ doesn't always gain the support it should from the powerful. I guess it takes integrity to understand that having a 'critical friend' is more important long term than maximising your SEO score."
Thank you everyone.