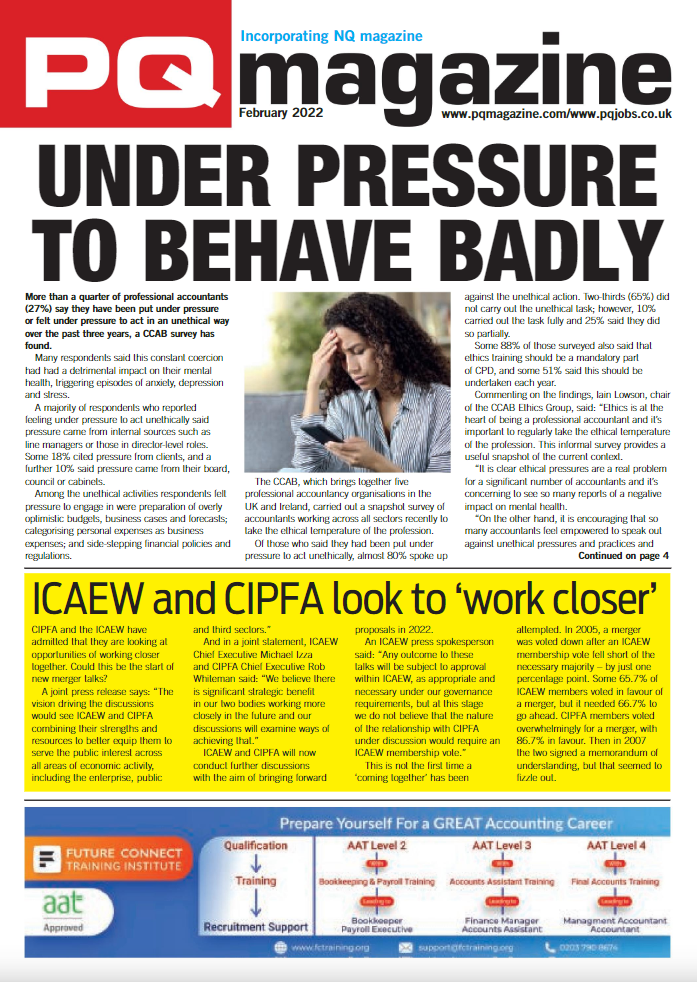 What do the CEOs of all the major accountancy bodies think lies ahead in 2022? Well, there is only one place you can find out – February's PQ magazine.
The latest PQ magazine is ready for you at:
In the news we look at the ICAEW and CIPFA 'working together' move, and look at the pressures on accountants to behave badly!
We also hone in on the latest pass rates for AAT, CIMA and ICAEW (the ACCA results will be up on the website when we get them), and discover what the tech trends for 2022 will be, courtesy of Deloitte.
We look back at the December ACCA exams, explain how you can do your bit when it comes to climate change.
Nominations are now open for the PQ magazine awards – do you know a PQ of the Year? Or maybe you work in the Accountancy Team of the Year! We have just ordered our shiny PQ trophies. All the details on how to enter are on page 17.
On the technical side we have features on business property relief, non-controlling interest, partnership appropriation statements, the suspense account, and limiting factor analysis.