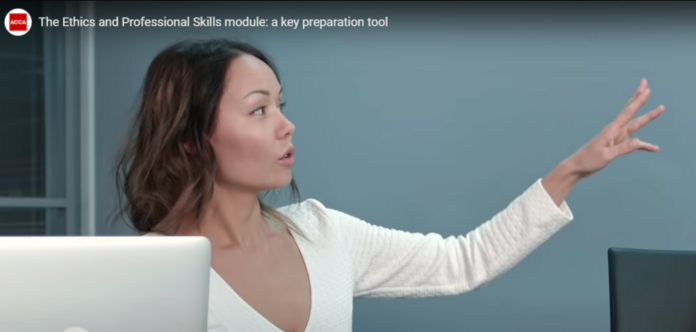 ACCA is introducing peer assessment to Unit 8 of the Ethics and Professional Skills module from 31 March 2021.
That means anyone registering for the Ethics and Professional Skills Module from this date will be asked to prepare and submit a presentation with accompanying notes. Once you have submitted your presentation for review, your presentation will be reviewed against a set marking criteria by five fellow students. At the same time, you will be asked to assess five other student presentations.
Once both parts of this process have been completed you will receive a score on your presentation and relevant feedback on your presentation.
If your presentation achieves a pass you will be able to advance onto the next part of the module. However, if you are deemed to have failed you will be asked to complete the peer assessment task again. You will only be able to advance once you achieve a pass.