The shiny trophies awarded at the 2021 PQ magazine award ceremony have started to land on our winners' doorsteps.
Nearly 900 people joined us for our first-ever live online award night, and over 1,500 people have now watched it on YouTube.
You can join them by clicking on: https://www.youtube.com/watch?v=FHhN8NfWRWY.
And, it appears everyone wants to get in on the act. Here's our 'Best Use of Social Media' winner, Jason Nye from CIMA, with his biggest fans – his children!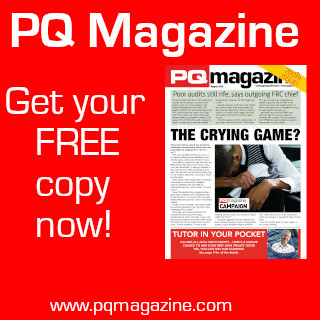 Watch out for more great pictures in the next issue of PQ magazine – out on Friday 14 May.