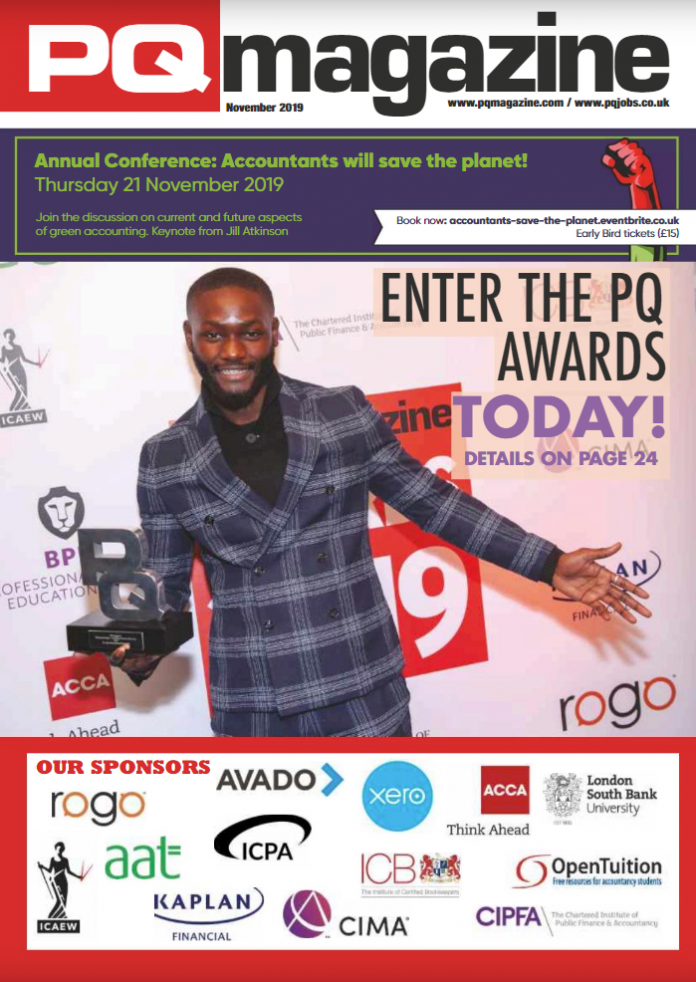 Where else can CIMA students book a tour of a chocolate factory, AATs find out the latest pass rates, and ACCA PQs read about what ACCA's director of Professional Qualifications, Judith Bennett, thought of our "ACCA exams up for sale" story? Yes, it's the November issue of PQ magazine – out now…
PQ magazine also launches the PQ awards 2020. Now, who doesn't want to win a covered PQ award? There are 18 trophies up for grabs – so get nominating.
And, there's still time to sign up to the "Accountants will save the planet" one-day conference on 21 November at London South Bank University. We think we have created a unique event with Professor Prem Sikka, RSM's Senior Tax Partner George Bull, FRC's Philip Fitz-Gerald, and Professor Richard Murphy, to name a few of the speakers you can hear on the day.