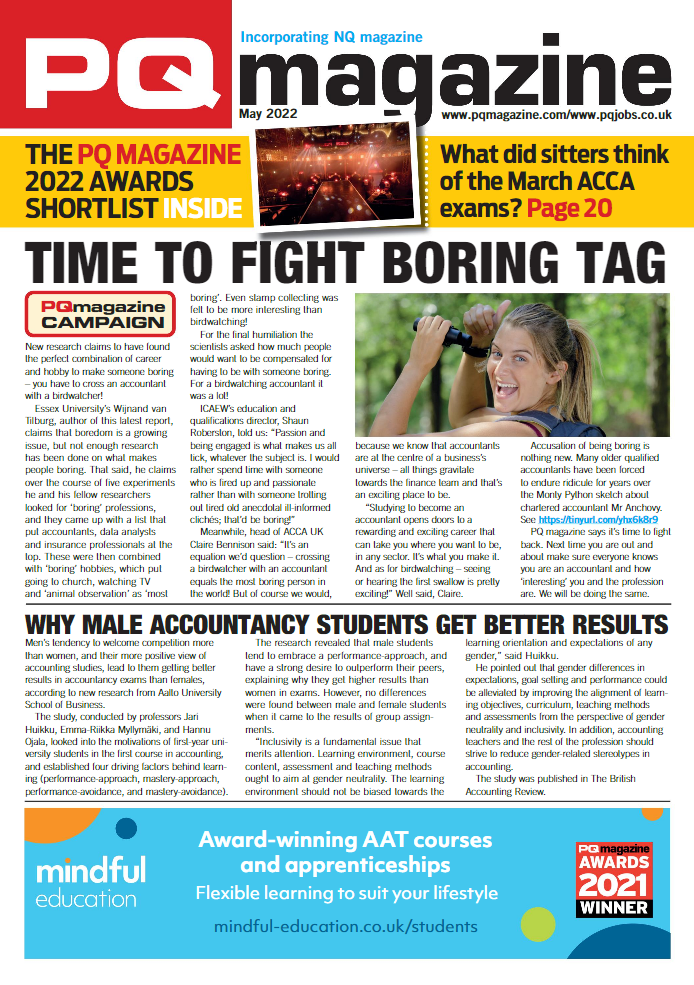 Where do you get your accountancy news fix? At PQ magazine we try to make it easy by putting everything you need to know in one place. Our award-winning monthly magazine gives it to you straight, we treat all the accountancy bodies the same, and when things go wrong, we are there to champion your cause.
In the latest issue we fight back about new research that says accountancy is boring and explain maybe why male accountancy students do better at exams.
There are also stories on how accountancy is committing to reversing nature loss and we look at the first two sustainability standards.
There's lots more too…you can read the latest magazine at: https://issuu.com/pqpublishing/docs/pq_may2022_multi.
To subscribe for free just go to www.pqmagazine.com and click on the 'subscribe' button at the top of the home page.