Here are the last, and definitely not the least, of our shortlists for this year's PQ Magazine Awards 2021.
Among the final batch of possible winners come our PQ of the Year and Accountancy Personality. So, who made the shortlists in our last six categories?
Remember you are all invited to accountancy's biggest night for PQs, on Thursday 29 April, at 7pm sharp!
If you register on Eventbrite we will be able to update you with any last minute changes, and will remind you of where to go on the night.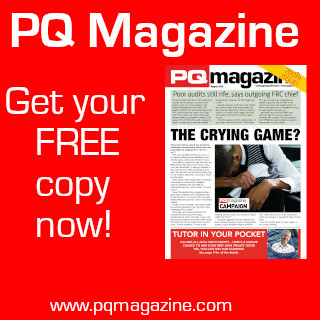 Sign up at: https://www.eventbrite.co.uk/e/pq-magazine-awards-2021-tickets-149674792333
Here they those final shortlists:
ACCOUNTANCY PERSONALITY OF THE YEAR
Louise Ball
Garry Carter
Philip Dunn
Lauren Gough
Andy Hardy
Kelly O'Donovan
ACCOUNTANCY GRADUATE OF THE YEAR
Saida Acugba
Courtney Leonard
Rhianna Lindsay
Muhammad Malek
Emma Mellor
Yusuf Yarder
ACCOUNTANCY APPRENTICE OF THE YEAR
Haider Ali
Kal Ali
Zak Barwell
Andra Blaj
Craig Peacock
Amy St Romaine
NQ OF THE YEAR
Lauren Gough
Sophie (Louise) Hatton
Laura Day-Henderson
Joshua Higham
Chilufya Mulenga
Ryan Wale
DISTANCE LEARNING STUDENT OF THE YEAR
Demel Johnson
Liz Jones
Natia Kvartshava
Amanda Millward
Lynn Tangigwana
Kalkidan Wodajo
PQ OF THE YEAR
Evie Barnes
Simon Cordell
Noah Davis
Emma Dykes
Lindsey Welsh
Catherine (Cathy) Wright