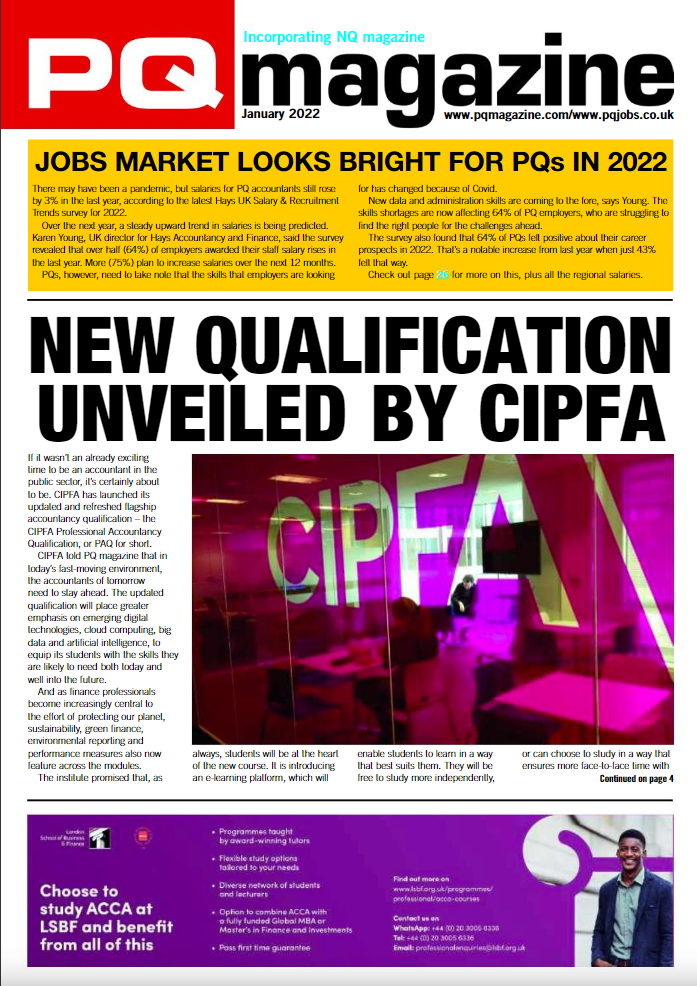 The January 2022 issue of PQ is now ready to read at: https://issuu.com/pqpublishing/docs/pq_jan22_multi
In this month's issue we look at what the job market looks like for PQs in 2022, unveil the new CIPFA qualification, and report on 'technical issues' on the first day of the December ACCA exams.
Also in the news we reveal it can cost just £6,000 to qualify with CIMA, explain why the AAT has pushed back its new syllabus launch, and you can see the rise of women in the profession.
Nominations for the PQ magazine awards for 2022 are now open. You can download the nomination form here: https://www.pqmagazine.com/wp-content/uploads/2021/11/PQ_AWARDS_2022_FORM_FINAL_VERSION-1.pdf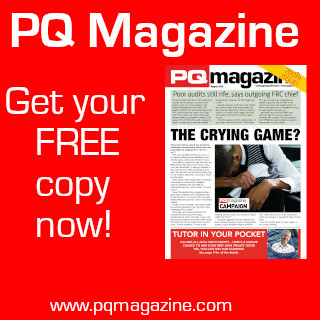 And, there's our bumper quiz, we discuss the ideal Christmas present for accountants, and reveal in movieland The Accountant 2 has been given the green light!
This month's magazine has lots of great technical articles too – on depreciation, derivatives, mark up and margin, cash flow, and marginal and absorption costing.