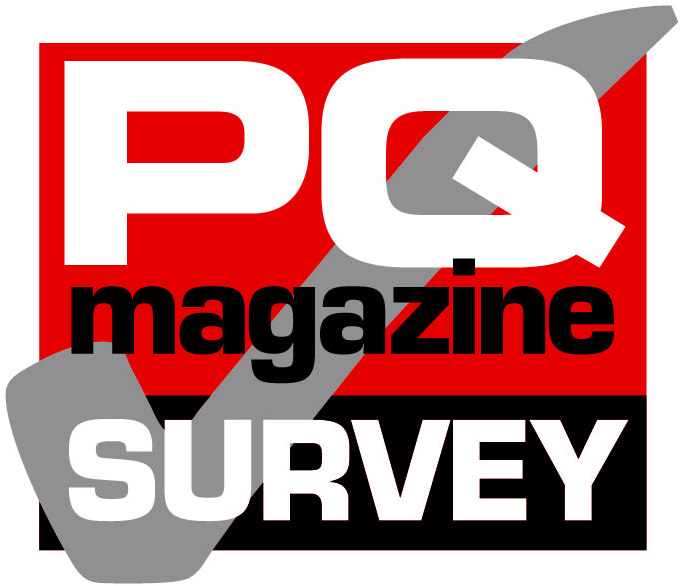 Mental health remains a taboo subject for many people. A recent poll revealed that employees are three times more likely to talk about common physical illnesses and problems with an employer than they are to discuss their mental wellbeing.
A survey by the charity Mental Health First Aid England (MHFA) found only one in 10 workers would feel comfortable speaking about postnatal depression, eating disorders, psychosis or schizophrenia. So, while 40% of employees would talk to their bosses about cancer, only 12% would discuss their bipolar disorder with them.
The MHFA has now launched a 'workplace manifesto', which calls for company bosses to create environments where mental wellbeing can be discussed.
The AAT recently released research too, which showed one in three (33%) of employees across all industries have had time off work because they have been so stressed. One in 25 employees who have experienced extreme stress have even left a job permanently. The study found that the most stressed 'occupation' was those working in the charitable sector, where 94% of employees said that work could be a stressful experience. Finance/accounting wasn't far behind, on an alarming figure of 90%.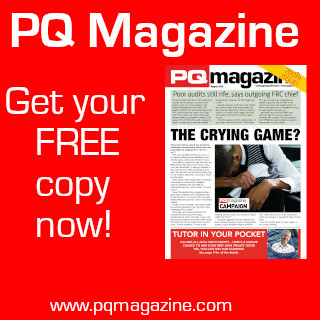 Examining exam stress
For many PQs there is always an added stress factor – the exams! While work can be stressful enough, trying to juggle work, family, studying and exams can be overwhelming. Just one thing going out of kilter can affect the whole show!
So, who is there to help you? This got us wondering about the support you get from the private colleges and the accountancy bodies themselves. Are they all doing enough to ensure the wellbeing of their students (you and your fellow PQs)? Do they even have any duty of care? Is it time for an 'accountancy manifesto'?
A recent report into the deaths of 14 students from the same university who took their own lives found that eight of them had struggled to keep up with their academic work. These students had retaken exams at the University of the West of England (UWE) or filled in a form explaining why they were behind or their work may have suffered. Three had switched courses. UWE has taken the brave step of releasing the report's findings in the hope that others will heed the warning signs. It is perhaps not surprising that half the suspected suicides occurred between January and April, when students were preparing for exams.
We have already been told there is no regulatory requirement for the bodies to support students with mental health issues. But PQ magazine doesn't believe that means the bodies can go on behaving the same as they always have.
When we found nothing about mental wellbeing on most of the professional accountancy bodies sites we asked them directly what support they provide for students worried about their mental wellbeing. You can see their formal responses here.
Finding help
There is one accountancy body that stands out for all the right reasons – the Chartered Accountants Benevolent Association – or CABA to you or me. Its whole raison d'etre is to look after the wellbeing of ICAEW members and students. All its services are free and strictly confidential, and last year alone it supported 25,000 students and members and their families. No other body has anything like this. It's mental health campaign, launched in April, is linked to a dedicated microsite that anyone can view https://cabamentalwellbeing.org.uk.
The CABA website has seven simple questions on 'How to spot signs of low mental wellbeing', and here they are:
1) Are you feeling under pressure – has it been prolonged or excessive?
2) Are you feeling worried or anxious – constant worrying, feeling fearful or on edge?
3) Are you feeling down – sadness, feeling hopeless, low energy and self-esteem?
4) Are you sleeping properly – difficulty sleeping, waking frequently, needing a lot of sleep, daytime sleepiness?
5) Change of appetite – eating more unhealthy food, weigh gain/loss, forgetting to eat?
6) Has your behaviour changed – irritability, burst of temper, anger even?
7) Find it hard to focus – can't focus, forgetful and memory problems?
If you say yes to some of these then you do need to contact your GP. But we want to take it all a step further. We want to know how you feel right now, and need you to go to our survey to tell us how you are coping with it all.
What the bodies said…
AAT said:
From a regulatory perspective we have a duty of care to ensure that our assessments are accessible to all student groups and to eliminate unnecessary barriers to assessments, both in terms of content and presentation, to the way in which assessments are delivered.
We are also required to have arrangements in place to provide reasonable adjustments and/or special consideration, to ensure that students who are disabled or who have suffered some sort of temporary illness or other disruption during or immediately before an assessment are not disadvantaged. There is no reason why this could not apply to students who have mental health issues, providing appropriate evidence of this is provided by their training provider or assessment venue. We have processes in place for this.
In terms of the students' learning experience there is no regulatory requirement for us to support students with mental health issues during their learning programmes – the responsibility for this lies firmly with their training providers who have direct contact with the students. However, we do produce regular content to support students and members.
Here are a few examples:
• https://tinyurl.com/yxh8a9o5
• https://tinyurl.com/y5yw535m
• https://tinyurl.com/y3exd8el
ACCA said:
PQ magazine is to be commended for raising the issue of mental health in the accountancy profession. The more we all talk about mental health and well-being and share coping strategies the better.
For our students we have raised awareness of issues relating to mental health and wellbeing. For example, we have published articles in Student Accountant magazine on how to cope with panic attacks and how to bounce back from failing exams.
It's important not to take a one-size- fits-all approach. We look at all cases to do with physical and mental health on an individual basis. We endeavour to offer support, guidance and comfort with extra care.
When it comes to mental health, like physical health, it's essential that professional help and assistance is sought. So we are mindful when issues arise that we point students or members to where professional help is available.
We recognise the reluctance people may have in opening up about their mental health. ACCA is attuned to what next steps are needed when someone discloses a health issue. We advise anyone feeling under pressure to speak to a professional – their GP, Samaritans, Sane, Mind.
For students, we also advise they call ACCA Connect if they need additional support in an exam – details can be found on line at https://tinyurl.com/y2kqt9qp.
This query from PQ magazine's editor has got us all thinking about health and wellbeing, especially as ACCA's own staff programme is so proactive and supportive. We look forward to hearing readers' views and suggestions.
CIMA said:
Every day our members deal with an incredible amount of complexity as they help organisations navigate the accelerating pace of digital disruption. It's challenging and stressful, and it can take a toll on their mental wellbeing. That's why CIMA has put increasing focus on mental health related topics. You can see it in our Human Intelligence Facebook Live series, which covers issues like managing stress. Our Go Beyond Disruption podcast, which just recently had an episode on 'Wellbeing in theWorkplace'. And we have, of course, our long established CIMA Benevolent Fund, which assists members and their families who are in difficulties including mental illness or injury.
As lifelong career partners to our members and students we are there to support their professional and personal wellbeing needs in this rapidly changing world.
CIPFA said:
The mental wellbeing of our students and apprentices is of the upmost importance to CIPFA, and we take our responsibility to provide support to students who are struggling seriously.
We encourage students to discuss any problems with their course tutor or training delivery manager. Each is considered on a case-by-case basis so that we can identify solutions that are most suited to the individual. We also stay in regular contact with employers to enable us to champion students' wellbeing when concerns are raised.
Some background:
• Details of how to contact training delivery managers are given to all students at the start of their studies with us and are detailed in the student manual. At the start of every module students are reminded of the role of tutors and TDMs in assisting with issues throughout their studies.
• Where students contact their tutor of TDM the solutions explored could include recommending they defer exams, reduce the number of modules they take at any sitting or take a break from study altogether.
• All out trainers, associates and support staff with regular contact with our students undergo an online training course in safeguarding, helping us identify vulnerable students and providing a process for referral.
• The regional CIPFA Student Network is another source of support for students and CIPFA works closely with their representatives to make sure that their concerns and suggestions, including those that might affect student welfare, are responded to.
ICAEW said:
When students register with us they receive information on CABA within a series of welcome emails that we send, information is also included with the ACA training guide and student inductions. There is also information on CABA within the ACA student section of our website.
During inductions we also describe our access arrangements and special consideration process. If a student feels that their exam performance may be hindered due to a health condition, disability or specific learning difficulty we may be able to put access arrangements in place to support them during their exam(s).
Our student societies and CABA also work closely together. The student societies will hold events with CABA in their area, for example on topics such as resilience and how to cope with successes and failures, taking charge of your career and the importance of sleep. CABA has held these events in the UK and Cyprus. CABA will attend each ICAEW Student Council meeting; in January they held a very informative nutrition session. Within our meetings with employers and tutors, we will remind them of the support available from us and CABA to support them and their students.
ICAEW's dedicated student support team is also there to help students whenever they need help, including if they are finding it challenging to cope with balancing everything. The team will talk through the access arrangement and special consideration process, talk students though the resources they have available to them and guide them to CABA, for example.