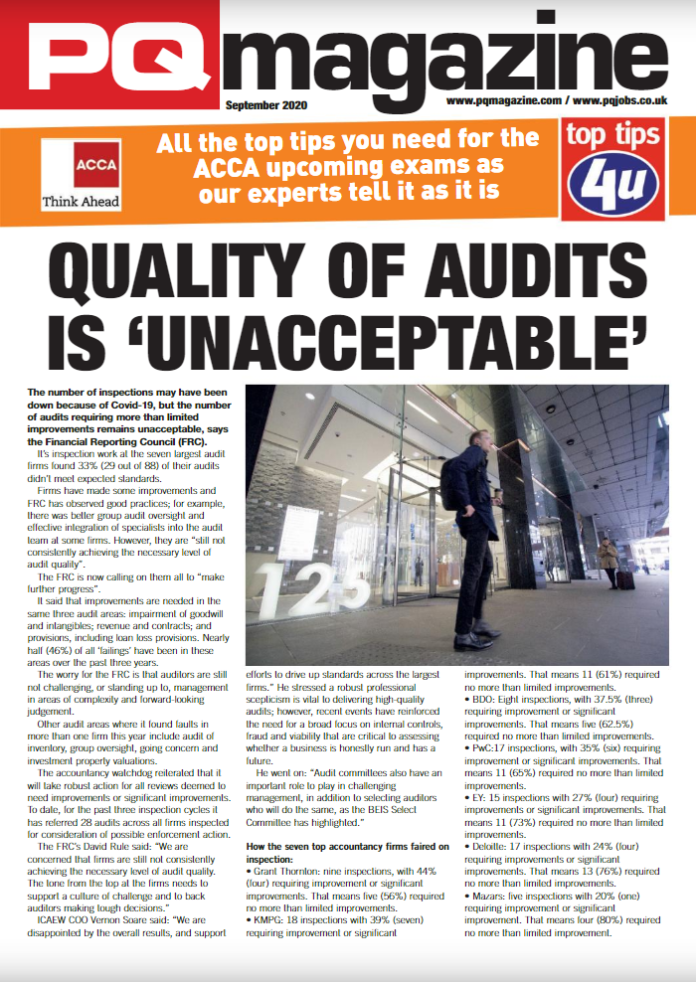 We lead on the latest report from the Financial Reporting Council, which found one in three audits don't meet expected standards!
Read it now at:
You can read why CIMA has banned ear plugs, changes to AATs pricing model, and Deloitte's Black Action Plan.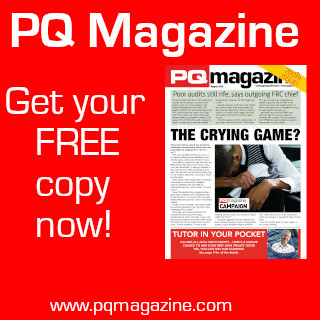 There's five pages of ACCA September tips, and we delved into Sage's 'The Practice of Now' survey.
With the help of Sunil Bhandari our latest Back to Basic video series looks at Financial mathematics, we tackle the thorny issue of accrued and deferred income with Garth John, and Rabia Rehman provides a fantastic piece on VAT (our favourite tax).
There's also the latest advice from Pantelis C Fouli, and agony aunt Karen Young takes on another dilemma for us.
Oh, and one of our columnists have just been made a Lord! Arise Lord Sikka… you can read what he has to say on page 8.
There's lots more besides.
Happy reading and do please pass on the link.