Hazel Garvey has been appointed the new MD Education and Training, at ICAEW.
Garvey will be responsible for leading, developing and delivering ICAEW's education and training strategy. She is currently Business Development Director for Learning and Professional Development. She trained as an ACA at a medium-sized firm after leaving school and qualified in 1989, she joined ICAEW in 1993.
She told PQ magazine: "I'm honoured to be taking the role of MD Education and Training and look forward to working with employers, member, students and colleagues, to ensure the ACA remains relevant, attractive and prestigious, attracting a diverse, inclusive student intake."
As part of changes to the management structure Sharron Gunn has been appointed Chief Operating Officer (COO) and will be responsible for the overall operational efficiency of the organisation. She will oversee the majority of functions supporting ICAEW's students and members including Learning and Development, Technical Strategy, Commercial, Digital, Brand and Marketing. She joined ICAEW in 2001 from J Sainsbury's plc.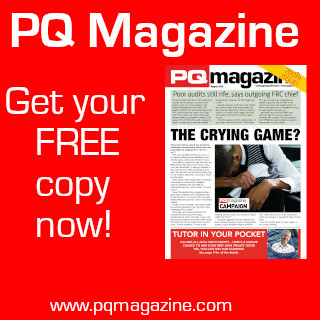 Mark Protherough, Executive Director for Learning and Professional Development, is leaving the organisation this month.