August 2020
Sara Breen describes how CIPFA's international outreach in Somalia is helping improve the country's public finances.
Many people who choose a career in the UK public sector often don't realise that they could end up helping people in need around the globe.

The CIPFA qualification is invaluable for working in local authorities, the NHS or other public sector organisations in the UK. But there are also students whose careers have taken them around the world, improving public financial management through accountancy training for vulnerable populations internationally.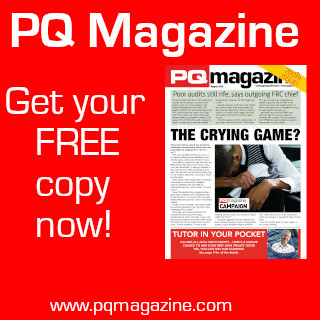 While CIPFA participates in international development programmes in several different countries, some completed in-country and others virtually, one of the longest-running one has been focused on Somalia. In 2014 CIPFA, in partnership with British consulting firm WYG International, was commissioned by the World Bank to deliver the International Public Financial Management (IPFM) qualification to government finance professionals in various regions of Somalia.

Somalia is confronting serious difficulties when it comes to public financial management, which impacts the provision of public services to those in need. Decades of conflict have weakened Somali public institutions, leaving the public sector vulnerable to corruption, poverty and a lack of transparency. The Federal Government of Somalia, established in 2012, is focused on stabilisation, recovery and reconstruction.

Dedicated public finance professionals are working hard to combat these challenges and improve the lives of people all over the country. A crucial part of this is a focus on increasing their capacity for public financial management through training.

Since 2014, CIPFA has been delivering the IPFM training programmes to civil servants working for federal, state and local government in Ministries of Finance or other line ministries that deliver essential services to the Somali people. Instruction in financial management and management accounting will help increase transparency and ensure that the government is operating in a financially sustainable manner.

In order to build sustainable PFM training capacity within the country, the programme is being delivered in partnership with local universities – Mogadishu University, SIMAD University, Puntland State University and East Africa University.

The programme supports the universities to develop sustainable PFM training capacity through the establishment of PFM Academies.

CIPFA is delivering training of trainers to university lecturers and providing continuous online support to students following the programme.
Recognising that English language skills are a potential barrier to learning, and the need to support the university tutors who are often also new to professional accounting qualifications, the project also provides support in the form of 'tutor mentors'.
These are qualified Somali accountants who have strongEnglish and Somali language skills, and who often have work experience as accountants both within Somalia and internationally. These tutor mentors support the university tutors in effective delivery of the CIPFA qualification, as well as directly supporting the students.

The first phase of the project ended successfully, with a strong pass rate and about 120 students achieving the CIPFA IPFM Certificate. After this initial success, a second phase of support is now underway in Puntland, which is enabling students who passed the IPFM Certificate to progress through the IPFM Diploma with the aim of achieving Affiliate CIPFA Member status.
This status is being recognised as an important marker of PFM expertise by the Somali government and will provide a significant boost to the careers of students who achieve it.

The two main goals of the project are to build PFM training capacity within Somalia so that they have the ability to deliver training independently at a high international standard, and to directly train civil servants who will in turn help resolve the financial management issues that they are being faced with at a national level.

As of now, the future is looking bright as plans are drawn up to continue supporting Somali civil servants for the next few years. As the CIPFA qualification is highly valued there, we expect to see more students signing up in the hopes of gaining affiliate CIPFA membership on completion of their studies.

CIPFA is also currently involved in development projects in Tajikistan, Bangladesh, Botswana and several other nations to improve their public financial management capacity. Being a fully qualified accountant will enable you to get involved in international development work in the field of PFM in the future.
When choosing to obtain your professional accountancy qualification with CIPFA, you're choosing to be part of an organisation that is doing its part to improve transparency, financial management and economic wellbeing globally.

• Sara Breen is CIPFA's Head of International Advisory