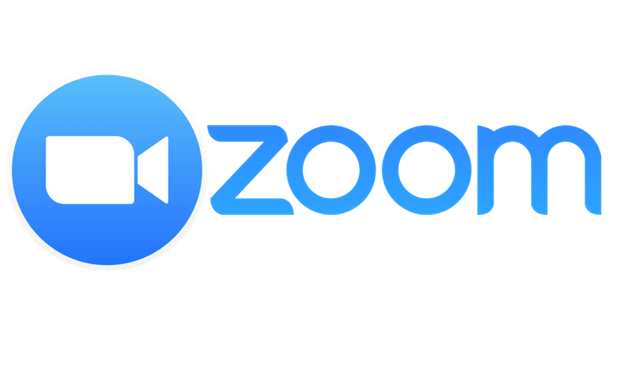 May 2020
Self-isolation doesn't mean you have to stop meeting people! PQ magazine's Edward Netherton takes a critical look at what is out there in the way of video calling services.
The use of Voice over Internet Protocol (VoIP) services, or video/voice calling to us laymen, has become an amazingly popular means of talking to colleagues and classmates without having to venture outside.

From listening to lectures or presentations, to entire companies holding conference calls via a video stream, the usefulness of these services is becoming ever-more vital to those having to continue working and studying at home during the lockdown.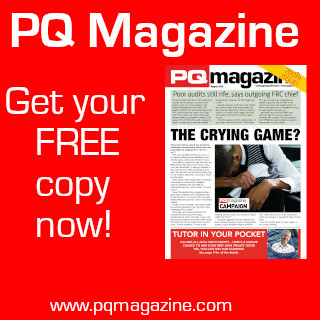 The problem, though, is that there are a lot of different services to choose from, and they all claim to have long lists of different features and gimmicks to use and enjoy.

So, which one should you pick?

We have done the hard work for you, and trialled some of the biggest and most popular video and voice calling services available. Here's our reviews: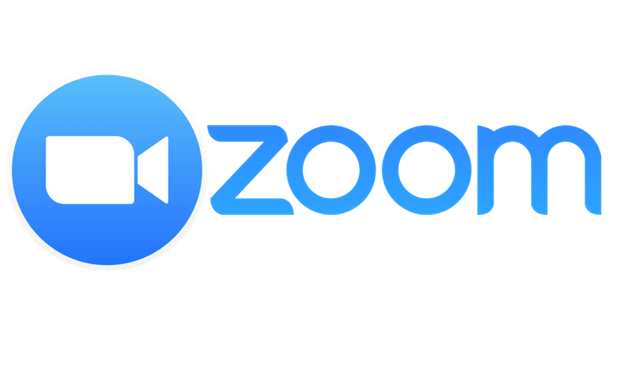 Zoom
Zoom has been getting a lot of press during the Coronavirus outbreak. It seems that it is fast becoming the go-to choice for people working remotely.

With Zoom you get voice-call, video-call, and even screen share, all through a pleasingly minimal menu with clear and simple icons for each function.

The call quality is 'nice', with video in full HD, and sound levels crisp and clear. The free version of Zoom is pretty generous. You can have unlimited meetings with other users; the only restriction is that group meetings with multiple people are capped at 40 minutes in duration.

There are three payable upgrades, giving you access to things such as webinars, storage, schedules, and customisable profiles. It's a shame such features as schedules are locked behind a minimum $14.99 monthly cost, but when you consider that you can still get unlimited HD video streaming for free, it isn't a deal-breaker.

Unfortunately, the rising popularity has led to some unnerving discoveries. Despite claiming to have end-to-end encryption, Zoom is able to collect and access all video and audio streamed over its service.

Strangers have been reportedly able to try and call one another, as the app mistakenly grouped various email addresses together under the assumption that they were co-workers.

On top of this, Zoom is currently being taken to court for sharing its customers' data with Facebook, despite not having obtained permission to do so.

Ease of use 8/10
Service quality 6/10
Value for money 7/10

Discord
What started as a talking service for gamers has grown into one of the most popular VoIP
services in the world.

Discord has over 250 million unique users, and there's a reason for it. For a start, the
app is free, and is available on PC, Mac and mobile devices.

Working as a digital forum, Discord allows you to talk, video-chat, share images, links and files, all through an easily navigable interface.

You can create channels and servers, making it easy to separate forums and compartmentalise, and have different teams or groups in separate chats.

Additionally, Discord also allows users to stream their screen to others, meaning things like presentations are extremely simple to share with one another. All you have to do is click the share screen button, and you're suddenly streaming your machine to anyone in your group.

A nice bonus is that Discord has announced that during the Coronavirus lockdown it is upping the live-stream limit from 10 people per stream to 50.

The voice, video and stream quality are all superb; the data is encrypted for privacy and security and its menu and interface is amazingly simple and easy to grasp.

All in all, what was created primarily as a chat system for computer gamers has become an incredibly multifaceted communications tool.

Ease of use 8/10
Service quality 8/10
Value for money 10/10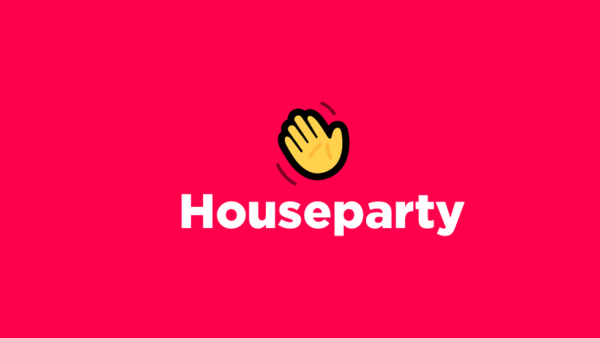 Houseparty
Houseparty is not like most other video and voice calling services. For a start, it is primarily recreational, and has no intention of being anything else.

More casual than the other business-centric services, Houseparty earns its name by helping people recreate house parties and gathering remotely.

Houseparty has surged in popularity over the past few weeks, becoming the number 1 App on Apple's store in 17 different countries. The way this laid-back video service works is that you join your friends on the call and can enter various different 'rooms', where other people will be talking to one another.

Attempting to emulate the different rooms in a real house party, this gimmick can be fun, as you can hop between different groups of friends and family.

This fun and novel idea can sometimes be a hindrance, however, as there have been reports of audio dropping out and screens freezing mid call. On the whole, though, it seems to work fine.

Like Zoom, Houseparty has its issues with privacy. Anyone in your contacts list can see that you are online, and can join in on a call with you. You could end up with your very own cyber-gatecrasher!

This can be avoided if you take the time to review and change the privacy settings within Houseparty.

Overall, although it may not be ideal for work or study, and the gimmick of pretending you're at a real house gathering may wear off; Houseparty is ideal for letting off some steam with your friends from afar.

Ease of use 7/10
Service quality 6/10
Value for money 8/10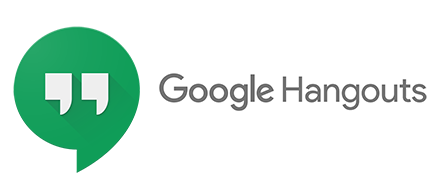 Google Hangouts
Google Hangouts replaced Google's previous service, Google Talk. The service allows you to talk to contacts, either through a video chat or a good old-fashioned audio call.

With a messaging system and HD Video streaming available both online and on your device, this is a great and effective app to use when confined to your home.

Hangouts' menu is nice and simple, like many other Google services, and takes no time at all to start using effectively.

The video calling really shines when used on a mobile device, as Hangouts allows you to
switch between front and rear cameras with the touch of a button. However, this doesn't mean the service isn't also useful on a laptop or computer, as you can just as easily log in through the internet and start calling.

Hangouts is free to use, all that is required is to make a Google account. There is a premium version available as part of Google's G Suite service.

The free version allows video calling and messaging, and also permits up to 30 people to participate in online conferences. If you have G Suite, depending on which level you pay for, you can up this number to between 100 and 250 people.

Google Hangouts is ideal for those of you who use Google+ for a lot of things, such as file storage and calendars, as you can easily integrate Hangouts with the rest of Google's services.

Ease of use 8/10
Service quality 7/10
Value for money 7/10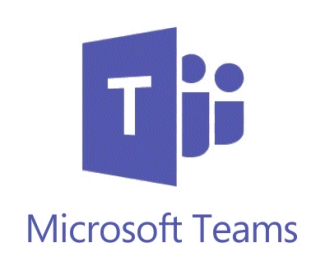 Microsoft Teams
Microsoft Teams is the messaging App in the Microsoft Office family. Aimed at businesses, the service allows users to video and voice call, stream their screen to others, and allows you to access the service across all of your devices.

The interface is compartmentalised, putting every feature into nice separate fields. If you are an Office veteran, using Teams is just the same as other services like Word and OneDrive, but it can be rather daunting to the inexperienced.

For example, accessing a specific conversation thread is hidden down four tabs of sub-menus. Again, if you're used to the way the Office family of apps works, then it won't take you long to figure it all out.

Microsoft Teams comes bundled in the Microsoft Office 365 Business Premium package, which costs £9.40 a month. Although it may sound pricey, this includes all the other apps that come with Office: Word, Excel, Powerpoint, Outlook.

If you're already paying for Microsoft Office 365, then the upgrade to include Teams as well as SharePoint, OneDrive and Exchange is only £3.80.

Microsoft Teams really shines if you, or your work or business, uses other Microsoft apps extensively.

It's incredibly useful to have your communications service fully integrated with documents and spreadsheets if the bulk of your work relies on them.

If you are part of a larger business or network of colleagues, Microsoft Teams may be the app for you, as it is dedicated to professional workers and can easily complement your other work tools like Word, PowerPoint, etc; but if you're in a small team, or just want to chat with one other person, then maybe this service isn't ideal.

Ease of use 6/10
Service quality 7/10
Value for money 6/10
Skype
The grandfather of popular VoIP services, Skype has been around for a while. Initially released in 2003 (a whopping 16 years ago), it was many people's first foray into the world of video-calling.

Despite facing many competitors, the app is still moving with the times, with dedicated mobile versions for both Android and Apple phones.

However, when compared with some of the newer VoIP services, Skype begins to look a
little restricted. With many alternatives offering far more than just voice and video calling.

Although, if that is all you are looking for, then Skype does it extremely well. The menu is clean and very nice to use, and the lack of gimmicks and tricks means you won't be getting lost in a maze of features and extras.

Skype is free, so long as you are using it to call another person using Skype.

The service can also be used to call mobiles and even landlines. However, doing so comes at a charge.
If users would like to use Skype to call non-Skype users they need to purchase a premium upgrade. Most packages range between £2-£6 a month.

Popular, easy to find and use and with good quality streaming, Skype has been a giant in the VoIP market for so long for good reason: because it works.

Ease of use 7/10
Service quality 8/10
Value for money 7/10