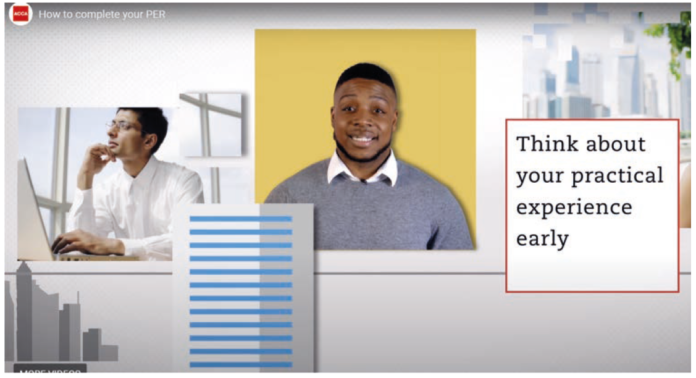 November 2022
the practical experience requirement (PER). Julie Hepburn explains what it is and shares her advice on what you really need to know ACCA's practical experience requirement (PER) requires students to record 36 months of supervised experience in a relevant accounting or finance role and complete performance objectives. Here's some pointers on what to do and what to expect…
1: Plan ahead for meeting performance objectives

You need to complete nine performance objectives in total – all five Essentials objectives and any four from the 17 Technical objectives. Completing these objectives will demonstrate the knowledge, skills and techniques that you have attained in the workplace.

So, to help you plan, think about how the five Essentials performance objectives can be best achieved through workplace experience with minimal hassle. There are probably activities you do day-in, day-out as part of your role that already ticks some performance objectives boxes without you realising.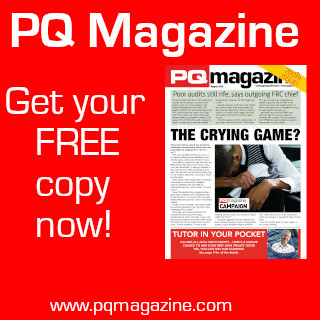 Then also consider the Essentials performance objectives that may be more challenging – consider why and plan how you may be able to overcome this.

When it comes to choosing your Technical performance objectives, again, think about any that align to your role as these might be easier for you to demonstrate that you have achieved them.
ACCA's website has plenty of resources to support you in achieving your performance objectives. This includes the Achieve performance objectives booklet, which contains guidance on each performance objective, how to achieve them and examples of relevant workplace activities.
2: Choose the right person to be your practical experience supervisor
Your practical experience supervisor will play an important role in helping you to achieve your PER. Not only will they be responsible for signing off the experience you have gained and recorded in your 'My Experience' record, but they will also support you in planning, achieving and signing off your performance objectives.

As your practical experience supervisor will be responsible for assessing whether or not you have actually achieved a performance objective, it is crucial that they have knowledge of your work in order for them to make this judgment. So make sure to choose the right person to take on this role.

Your practical experience supervisor should be a qualified accountant. They don't have to be qualified with ACCA, but should be qualified with an accountancy body that is a member of IFAC and/or a body that is recognised by law in the country in which you are working.

Often, a line manager would fulfil the role of practical experience supervisor. However, if your line manager isn't a qualified accountant, there may be another suitably qualified person who you work with – either someone in another department or more senior in the organisation. It may be that your organisation's auditor has knowledge of your work and is able to sign off your experience. You may have been working with a consultant or other expert on a project or development in your workplace who fills the criteria and is willing to be your practical experience supervisor.

Alternatively, if there is no one qualified to act as your supervisor at/or connected with your employer, ACCA has recently launched a remote practical experience supervisor programme which links trainees to experienced ACCA members to act as their remote supervisor.
3: Keep on track with your progress

Make the most of your practical experience supervisor and don't rely solely on official appraisals or formal meetings to obtain feedback. Remember, gaining practical experience is primarily your responsibility.

The following guidance will help to develop some good habits when tracking your progress:

• Make sure to regularly record your PER progress in your online My Experience record.
• Plot your 'milestones' by identifying significant points that represent a step nearer to each performance objective.
• Ask for feedback – not just from your practical experience supervisor but also from your colleagues.
• Even after identifying the experience required in order to meet performance objectives, keep a look out for even better ways to meet those objectives.

Don't forget that further support and advice on completing your PER is available on the ACCA website.

• Julie Hepburn is Head of Quality and Recognition at ACCA