That is just one of the bold proposals to come out of Sir Donald Brydon's review, published just before the end of 2019.
Sir Donald revealed it was "a startling discovery to me that there was not an audit profession as a standalone entity". And he felt that auditing is too important to be left as an adjunction of another profession.
Sir Donald explained: "Audit should be an independent profession in its own right, with its own governing principles, qualifications and standards."
Currently, he felt audit is just an extension of the accountancy profession, whose ethics and mindset it largely adopts. Sir Donald pointed out: "The qualities you need to be an auditor are quite different to those that you need to be an accountant."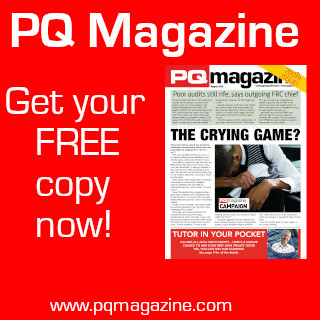 He now wants the Audit, Reporting & Governance Authority (ARGA), which will replace the FRC, to help facilitate the establishment of an independent auditing profession based on a new core set of principles.
That would eventually mean that anyone who signs off on the financial health of a UK company would have to sit a new audit qualification, probably after their accountancy qualification.
The new profession would need to encompass all 'corporate auditors'. The report pointed out on top of the statutory auditors of the financial statements, it should include auditors of other corporate information such as cyber security and environmental measures. While some of these auditors will come from traditional audit firm, Sir Donald envisages the creation of new specialist audit entities.
Auditor behaviours would also need refocusing. For example, the report wants to add to the concept of professional scepticism the need for professional suspicion. Sir Donald is also proposing to add additional principles around openness, independence, challenge and the public interest.
The big question now is if the government adopts these proposals how a new look independent audit profession will affect the accountancy profession's qualifications, and even where auditing fits into the syllabuses.
With its own qualifications and enter routes a new-look auditing profession could have its own professional body and rules, totally separate from the rest of the accountancy profession.
ICAEW CEO Michael Izza acknowledged that the proposals could totally change the way the accountancy profession operates within the UK business landscape. However, he also felt that reforms were needed to restore public trust in audit. That said, Izza wants any changes to be proportionate and practical.