GCSE-aged pupils at some of the most-deprived schools in the UK will learn work and life-related skills in bespoke sessions designed to drive social mobility, in an initiative launched today by chartered accountancy body ICAEW and five of the larger accountancy firms.
The programme, called Rise, will teach communication, problem-solving and teamwork skills to pupils in workshops at schools across the country. The scheme was founded by ICAEW, EY, KPMG, PwC, BDO and Grant Thornton. Deloitte and Mazars have also signed up to support Rise.
Rise was set up to raise the aspirations of young people from low socio-economic backgrounds by ensuring they have the skills required to succeed in life and work, irrespective of their background and future career choices.
Rather than simply encouraging young people to become accountants, Rise will focus on building a talented workforce for the future economy, and will be rolled out following a successful pilot scheme over the last year.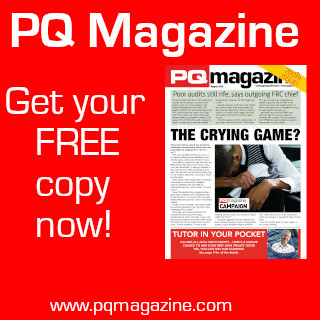 The initiative was also designed to help overcome the impact of the pandemic on education. Many pupils have had to catch up on their studies and missed out on important career development opportunities, such as work experience placements.
Rise aims to reach 3,000 pupils across 50 workshops in the 2021/22 academic year, with up to 60 young people participating in each session. The workshops, which will commence next spring, will be targeted at more-deprived schools in disadvantaged areas with fewer opportunities.
Michael Izza, ICAEW Chief Executive, said: "We're pleased to launch our new social mobility initiative Rise, which will make a real difference to young people, especially those from low socio-economic backgrounds who have been left behind."