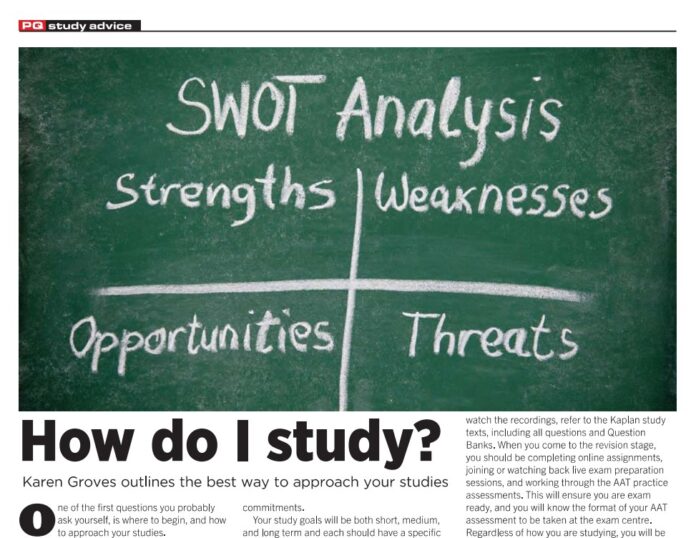 Preparing a SWOT analysis will help you come up with a study plan that works for you, says e-Careers Karen Groves in the new PQ magazine.
Once you have carried out your SWOT analysis it will be time to start studying! Read Karen's other top tips in the April issue, out now:
There's also a great feature on accounting for goodwill.
In its next issue PQ magazine we will cover this year's AAT professional synoptic – isn't it time you signed up for your free monthly subscription? Go to www.pqmagazine.com and click on the 'subscription' bar/button.