AAT has admitted its needs to communicate better with its students, following the technical issues that hit some of its PQs sitting Q2022 assessments on the Atlas Cloud software.
Tutors and students alike are unhappy with the unreliability of the new assessment platform – which they claim contain widespread glitches. There is also a worry that pass rates for Q2022 are far lower than those for AQ2016.
The problems are so bad we have heard of several colleges who have cancelled their Level 4 exams until further notice.
PQ understands AAT introduced several fixes last November, and a further fix was made in January, but this failed testing. Another attempt to permanently fix the screen jumping issue was 'happening' in the first half of March. The regulators have also been made aware of the issues.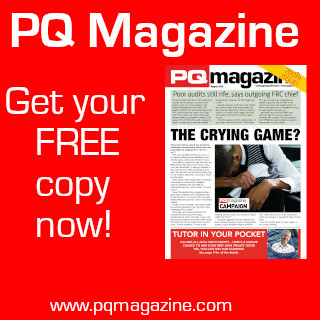 Suzie Webb, AAT's director of Education and Development told PQ magazine that Q2022 has been live now for six months and "on the whole things are going well with over 30,000 assessments being taken already."
However. AAT has become aware of some technical issues with the software, including screen/mouse cursor jumping. She said: "The reports we have received indicate that these have affected only a small number of assessments, but we do of course recognise the impact they may have had on students. We are therefore applying special consideration to any students who have reported as being affected by these issues, as well as offering free re-sits to those who request it."
Webb wanted to apologise for the impact of all this on students and training providers and stressed AAT will be sending out coms to update all centres as soon as it has further news to share on the fixes. PQ magazine has also asked that this communication should include students directly, and AAT promised it will open up dialogue with PQs too when things 'go wrong'.