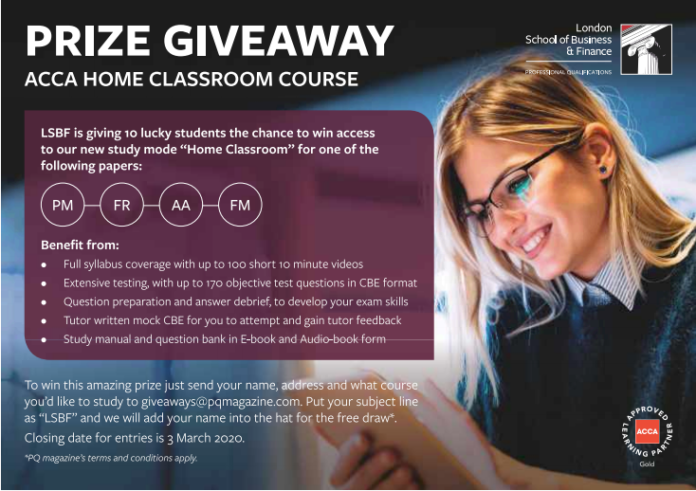 PQ Magazine has joined forces with LSBF to give away 10 (yes that's 10) ACCA home classroom courses.
The courses up for grabs are PM, FR, AA and FM.
Pass rates for these papers last December ranged from 28% to 46%.
To have a chance of winning all you need to do is send us, at giveaways@pqmagazine.com, your name, address, and the course you would like to study.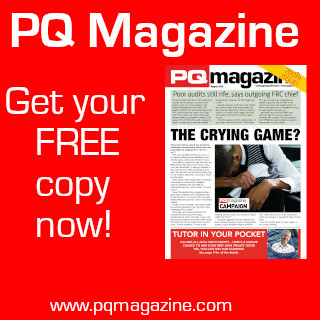 Deadline for entries is 3 March 2020.