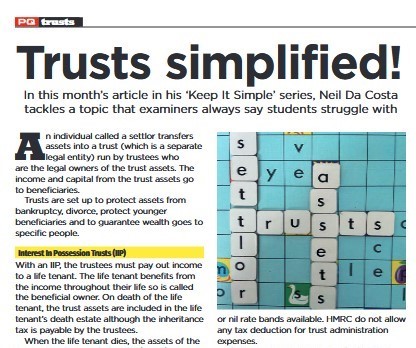 ACCA examiners say that trusts is a subject tax students always struggle with, says Kaplan's Neil da Costa.
In his 'keep it simple' article in the latest PQ magazine he looks at IIP trusts and IIP trust income tax, along with discretionary trusts and discretionary trust income tax.
Da Costa's examples will really show you how it all works! Check it out at: https://issuu.com/pqpublishing/docs/web_pq_nov22.