A scheme aimed at promoting access to the profession for young people from diverse background boasts a proud track record.
The partnership between a social mobility charity and a firm of chartered accountants is giving bright young people from disadvantaged backgrounds access to accountancy careers – and positively affecting the culture of the business, too. BKL, a firm of chartered accountants and tax advisers based in London and Cambridge, has been working with Leadership Through Sport & Business (LTSB) since its inception in 2012.

LTSB prepares and supports young people at risk of under-employment into meaningful roles with major firms, and have supplied apprentices to EY, RSM and Mazars among others. BKL, one of the longest-standing and most successful employers on the programme, has taken on 14 staff through LTSB so far, and passionately champions the impact of the programme.

"Like LTSB, BKL is committed to helping bright, dedicated people from diverse backgrounds to develop in meaningful roles," says Meta Versluys, HR Manager at BKL. But critically, there's a business case, too: "We all value the contributions that LTSB apprentices make at BKL and how well they respond to our support. As they bring more diversity into our workplace, they enhance the management capabilities of our existing people and are making a difference to the quality of our team and our service to clients. We benefit and our clients benefit."

At the heart of their approach is a commitment to the apprentices, as Versluys explains. "We don't just provide 18-month apprenticeships. Right from the outset we offer long-term employment and a real career."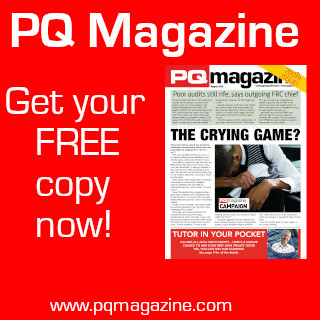 Their retention reflects that commitment, with ten of their current staff of 190 drawn from LTSB – including one from 2013. Tom Li, now 23, is clear on the value of the programme. "LTSB is brilliant. The best thing I chose to do, and I haven't looked back.

They found me a great work placement at BKL and I'm still working there five years on! I know they would still always be there for support if I needed them."

The CEO of LTSB, Caroline Adair, says that this sort of long-term relationship is a gold standard for CSR-minded recruitment strategies. "BKL is a great case study of how recruiting diverse talent benefits firms, as well as the young people who get a vital first chance to show what they can do. "We're always looking for more firms to follow BKL's lead and make a genuine commitment to social mobility by hiring these bright young people who have so much to offer!"

LTSB operates in Birmingham, London, Liverpool and Manchester. 

If your firm is interested in hiring for entry level positions in finance, then please contact Employment Director debs.barlow@leadershipthroughsport.org, or visit www.leadershipthroughsport.org for more info.