XenZone, a UK digital mental health pioneer, has been commissioned by the Chartered Accountants Benevolent Association (CABA) to provide its online counselling and wellbeing support service, Kooth, to ICAEW students, members, staff and their families.
CABA's own research highlights the mental health issues facing the accountancy profession, with one in four in the industry between the ages of 18-24 thinking about quitting their job every day. This is often due to the crippling pressures of mounting workload.
Through the new partnership chartered accountants and their children will have a 24-hour access to self-help materials, as well as goal-setting and mood-tracking tools.
The online service also hosts moderated live forums, allowing peer-to-peer support and interactive messaging with counsellors.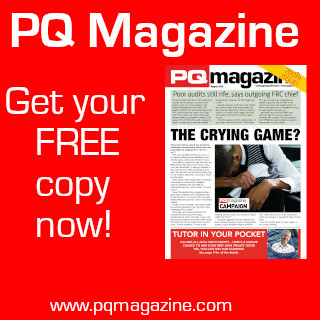 Users are also able to drop-in or book anonymous online counselling sessions with qualified therapists who are available in the evenings and at weekends; sessions are available on weekdays from 12pm and 10pm, and from 6pm and 10pm on weekends.
CABA support manager MaryJane Gunn said: "We know that often younger people within the industry don't ask for help for fear of showing weakness. We hope that this new partnership gives an anonymous outlet for them to turn to, preventing them from suffering alone."