Read the latest PQ magazine – out today!
In the news this month are 'outages' at ACCA, a petition from ICAEW PQs who want to keep their hard copy manuals, and the latest AAT pass rates.
Just go to: https://issuu.com/pqpublishing/docs/pq_jan21_combined_v3
CIMA's Clancy Peiris helps readers you adapt to the new normal, we have more details of our one-day conference with London South Bank University, and we look at how the pandemic is taking its toll on accountants' wellbeing.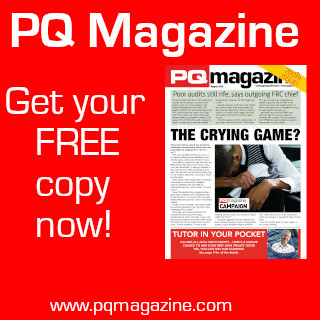 CIPFA's CEO, Rob Whiteman talks about the heroic work of public sector accountants, the IASB explains why new merger and acquisition requirements are needed, and we look at financial reporting in the age of Covid.
This month also see's the launch the PQ magazine awards for 2021. So, it's time to get nominating. You must know someone who deserves a shiny PQ trophy!