Get ahead of the game with the latest issue of PQ magazine. Read the new issue at: https://issuu.com/pqpublishing/docs/pq_mar23_web.
Our lead story this month looks at how the City of London works, and the reasons why it is still 'not fair' when it comes to recruitment.
Also in the news we discover that the acute shortage of qualified accountants is set to worsen in 2023, AAT unveils a new strategy for 2030, and top academics explain why nature must be put on the balance sheet.
There are the latest exam pass rates for CIMA, CIPFA, ACCA and ICAEW, and we wonder how you celebrated passing your exams – surely it wasn't the 'McDonald's Challenge'!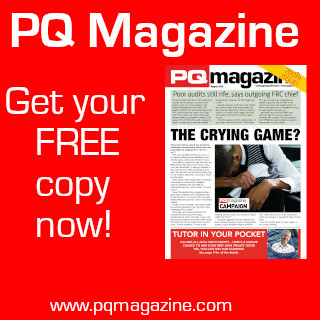 Among the features we cover advice on procrastination, why even people with first class degrees fail professional exams, and there are six pages of tips for the ACCA March exams.
There's lots more too.
Remember you can subscribe for free to the monthly magazine by simply clicking on the subscription button.