August 2020
Just 11 out of 3,000 equity partners working for the Big 4 firms are black, according to a leading story by the Daily Telegraph.
This, says the newspaper's report, equates to less than 0.4% of the total, compared with 3.3% of the UK population.

Deloitte were found to have just one black equity partner, EY and KPMG have two each and PwC has six. Bosses are now pledging to push for better diversity in the top ranks of the firms.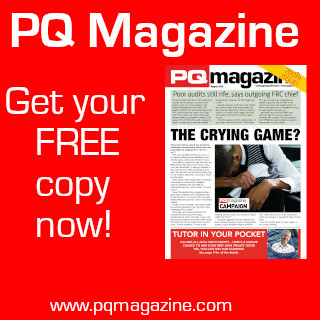 PwC chairman Kevin Ellis said: "We should have more black people in senior roles and are accelerating our plans." It has announced mandatory unconscious bias training for all staff, and wellbeing support for those affected by the Black Lives Matter movement.

On top of the partner diversity council there will now also be a KPMG staff diversity council, to ensure all voices are heard.

EY UK chief Steve Varley explained that his firm will double the proportion who identify as black, Asian and minority ethnic (BAME) to 20% by 2025.

All of the Big 4 currently disclose their ethnicity pay gap data, but that doesn't include a breakdown of the ethnicity of partners. At junior levels the workforce is more diverse. So, for example, at EY some 4.3% of workers are black, compared with just 1% of its partners.

Deloitte's Dimple Agarwal said the company will be announcing a new strategy within weeks. She said: "We have a lot to do and much further to go."

At KPMG Anna Purchas, head of people, is reported as saying it has exceed its recruitment target for BAME graduates and apprentices this year. In 2019 research from Green Park revealed that just one of the UK's Top 20 accountancy firms was led by a CEO from a BAME background. Meanwhile, female leadership across the broader sweep of the leading firms in the sector stood at 15%.

Green Park's CEO Raj Tulsiani said: "The findings… serve to underline the reasons why leaders are being confronted with a steady erosion of public trust in institutions that provide business advice. For many the absence of diversity in the accounting sector is a clear signal that firms don't understand the need to modernise to reflect their customers."