The time might be right for the creation of a new branch of accountants, says CIPFA CEO Rob Whiteman. A key speaker at the recent '2021 and beyond: The New Normal for accounting Around the Globe' conference, he revealed the sustainable/social value accountants' time had come.
You can check out the joint LSBU/PQ magazine one-day virtual conference at: https://www.youtube.com/watch?v=7anp9WwzN6k&feature=youtu.be
In another session Professor Mervyn E King, the author of the King Report on Corporate Governance, claimed that calling someone a CFO has become a 'misnomer'. "We need to welcome the Chief Value Officer," he said. To this end he revealed there will soon be academic courses for CVO's in South Africa and the UK, and you can expect to see the creation of the chartered chief value officer. King also revealed that by November we will see the formation of an International Sustainable Standards Board.
This was a truly global event, with delegates from Bahrain to Zimbabwe. In all we were joined by participants from over 30 countries. Just under 300 people watched live and already over 260-plus have watched the recording on YouTube.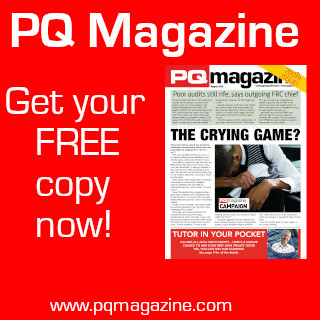 The conference was sponsored by ACCA, CIMA, CIPFA, ICAEW, Rogo, amlcc, FA Simms and Xero