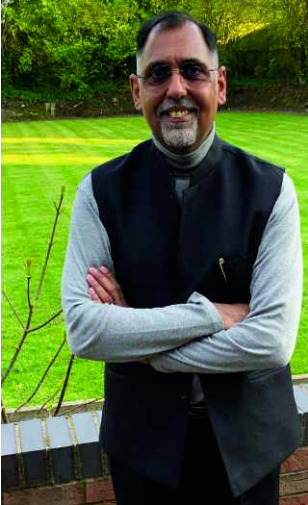 Sunil Bhandari is a well-known (and often provocative!) accountancy tutor and our resident expert for ACCA FM, ACCA AFM and CIMA F3. Clearly, he doesn't know when to quit, as he's been a tutor since 1986!
PQ: Why did you choose to become a tutor? Sunil: I was taught by some really good, inspirational tutors, people who treated each student as an individual. Tony Unett and Bob Phelps (Financial Training – FTC, now Kaplan, in Birmingham) in particular were brilliant.
They were larger than life personalities with a clear mission to teach – a cause, if you like. I remember saying: "This is amazing, I'll try it for a year." PQ: Did you find it challenging?
Sunil: Of course! In those days there were no standard notes – you had to write your own. I was training ICAEW students on block release courses, and while the students were great, they could ask tough questions for a 'green about the ears' tutor. It was a steep learning curve.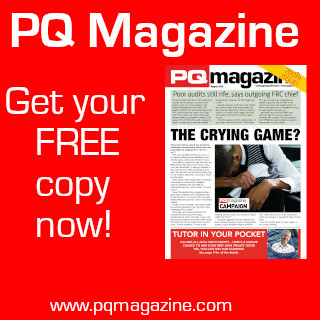 PQ: There was no CIMA or ACCA classroom courses?
Sunil: Not at first. CIMA and ACCA trainees used to go to the local state colleges, with the private sector entering the market later.
I got into ACCA/CIMA classes when I joined BPP and set up their Birmingham business. The class sizes were huge – 50-100 per room. Local colleges and private sector trainers still compete head to head, as you can see in PQ magazine. That's great for the students, because if you look you can find good tutors for particular subjects in either market.
PQ: Do you think the exams are easier or harder now?
Sunil: That's easy: they're far harder. Syllabuses have grown and the questions are tougher. Plus, the pressure to pass first time is greater, and many students have less time off to study. That's why we have seen the huge growth in evening, weekend courses and now online courses.
PQ: How has that changed your role as a tutor?
Sunil: I am glad you used that word 'tutor' and not 'lecturer'. A tutor provides the support a student needs to pass, not just the knowledge.
Of course, students get my email address, but they also get my mobile number, a WhatsApp support group and regular unsolicited contact from me asking them for their homework. My students deserve to get help ASAP (outside Manchester United game time). I always say 'give the students the best chance to pass'.
PQ: How do you use WhatsApp?
Sunil: I answer any question asked that's relevant to that group. Other students may chip in with supplementary questions, and benefit from the questions of others, but I'm not a great fan of students answering other student's questions – I call it the blind leading the blind.
Students rarely have the time to work things out from scratch: they need a tutor to present clear solutions quickly. A board of directors gets expert support from knowledgeable staff, and a student needs a decent tutor on their team.
PQ: What about lectures and webinars?
Sunil: I used to offer webinars, but most students only viewed the recordings. So now I use carefully crafted videos, which I regularly re-record, and support these with WhatsApp, email and phone. I also make one-to-one phone videos for individual students, for example on debriefing questions, etc.
It's all about having the core syllabus covered via general, up-to-date videos, but then treating students as individuals to address their personal issues.
PQ: How have you kept your motivation? You are teaching the same subjects over and over again?
Sunil: That's easy! First, I'm a perfectionist, and there is always something to do better. I learn something new every season, especially in the online space with new tools and approaches coming out all the time. Second, no two students are the same, so I get to meet new people each season. Third, I just love teaching.
PQ: It sounds like a great career choice for some recently qualified accountants.
Sunil: This will surprise you, but when my own daughter proposed becoming a tutor I strongly advised against it.
PQ: Why was that?
Sunil: In 1986, new tutors could double their salary as compared with the profession. You were only working on weekdays. There was plenty of holidays. Today it's different. Practice and industry pay more, antisocial evening and weekend teaching is the norm, and with four exam seasons a year there's no 'slack season'.
But, most importantly, there's less room to innovate: most organisations tell you when, how and what to teach. I prefer to have a free hand and to be judged on my pass rate, but new tutors don't have that luxury.
PQ: How would you summarise your teaching career?
Sunil: I always consider myself as a rebel. I shoot first, ask questions second, sometimes to my detriment. I seek challenges. My cause has been to innovate: to do things differently that benefit my students and help them pass. So, I'm 'a rebel with a cause'.
PQ: Last question. If you had not been a tutor what career would you have followed?
Sunil: I'd have been a chef. And before you ask, of food, not books! I've always enjoyed cooking and I write my own recipes. Come to think of it, exam question video debriefs bring out the Jamie Oliver in me.