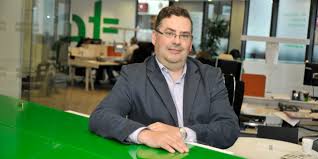 All AAT face-to-face events (which had been cancelled until 30 September) have now been cancelled until at least 31 December 2020.
This follows recent announcements about Covid-19 and will ensure that AAT is able to maintain the health and safety of all its members and partners.
AAT's Andrew Williamson, said: "We'll continue to deliver new updates, insights, learning and support through our wide range of online events."
The Future Finance conference, for instance, was transformed into two days of digital learning, including live Q&A's, exclusive sponsor discounts and offers and a wealth of practical advice, and it was all free. Williamson pointed out that the event attracted 2,500 unique member registrations, an increase of 509% on the number the face-to-face conference attracts. AAT also achieved a rating of 8.5/10 for the event overall from attendees.