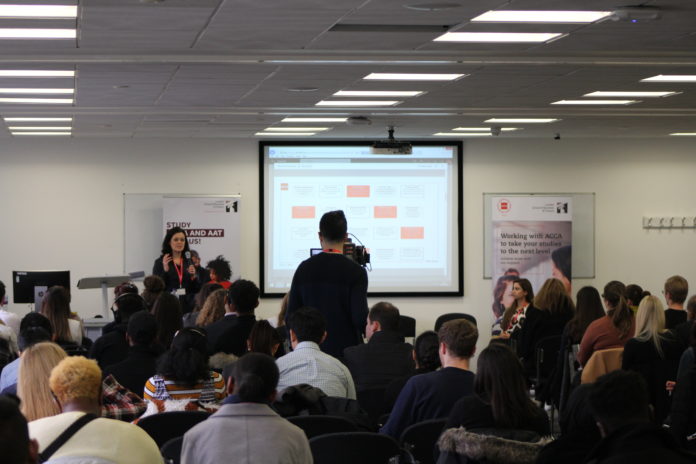 More than 2,300 potential finance professionals gave up a Saturday to find out more about the profession, says Claire Bennison.
Of all the many and diverting ways of spending a damp Saturday morning in London, I wasn't certain how many people would want to attend a careers conference in Bunhill Row.
But I was delighted when I arrived to speak at the London School of Business and Finance that an audience of 130 had ignored the competing demands of shopping, Everton v Crystal Palace in the lunchtime kick-off or a morning under the duvet to learn more about a potential future in accountancy.
Another 2,200 took part online. As much as the size of the audience, I was thrilled by the spread of ages and backgrounds of the people attending. The word 'diversity' is a bit of a buzzword these days, and every organisation and industry is striving to recruit from all sections of the community.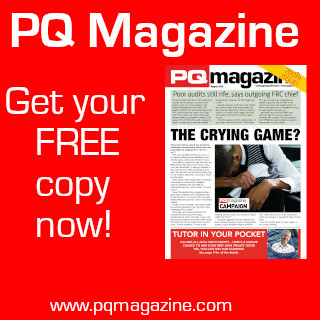 But I was struck by just how broadly based the audience was. There were school leavers, undergraduates, recent graduates, postgrads, older people seeking a change in direction, ambitious individuals new to the UK, and people of many different nationalities. It was hugely encouraging that accountancy clearly carries an appeal that transcends cultures, backgrounds, nationalities and educational attainment.
It suggests that our profession is in great health and poised for a bright future. There were a few points I was eager to share with these highly motivated potential professionals.
The main message was to reinforce just how varied and creative a career in finance can be, and that qualifying as an accountant opens so many doors. Second, I was keen to explain that the next generation of accountants will be perfectly placed to influence the future direction of business. The profession is changing and widening its scope. I shared my belief that digital has liberated finance professionals from many routine tasks.
It has liberated them for work that packs more of a punch – freeing them to serve as the interpreters of data, not just the compilers. The story of our world in the years to come is the story of how the world responds to three enormous questions:
• It's about the increasing application of big data; machine learning and the 5G-enabled Internet of Things.
• It's about inequality in the spread of resources across countries and continents.
• And the big one – it's about climate change, and potentially catastrophic changes in the planet's environment. The accountant's role won't just be making sure the numbers add up. They now possess much wider qualities. We live in a world where decisions are increasingly left to algorithms and artificial intelligence, so our job is to ensure that the human element is built in to our business processes.
As I said at the event: "We need impartial professionals to provide the ethical, human dimension in every organisation – and that is the role of the modern accountant. Only by ensuring that decisions are taken based on the concept of public value; the needs of wider society, and the protection of our fragile planet, can we be sure that businesses and economies are built for sustainable development.
The old ways of measuring success – dividend statements, profit and loss accounts, quarterly reports – are imperfect ways of assessing the long-term health of a business. "Our job – your job, should you decide to pursue the path of professional accountancy that is open to you this morning – is to live the ethical values which will make a critical difference to society, whether it survives or thrives, through to the end of this decade and beyond."
It was a wonderful event, and did so much to promote the profession of accountancy to a discerning, savvy and receptive audience. I am certain that many of those who gave up a chunk of their weekend, and to invest some time in their own future, would have left with a keener zeal to choose finance as their career.
For that reason, I'd like to thank LSBF and PQ magazine for staging the conference. It was a valuable contribution to our profession, and a privilege to be part of it.
• Claire Bennison, Head of ACCA UK