Misconceptions about what a career in accountancy actual entails may be creating unnecessary barriers for many young people, preventing them seeing accountancy as an attainable option.
New research from Grant Thornton shows these misconceptions could be limiting the potential talent pool of the profession.
Exploring Gen Z's views of accountancy as a career Grant Thornton discovered some 62% of respondents believed you need high grades to become an accountant. Another 57% said you need to go to university, and the same percentage think training for the qualification is expensive.
Over half also see accountancy as a sedentary profession – 53% think accountants sit at desks all day!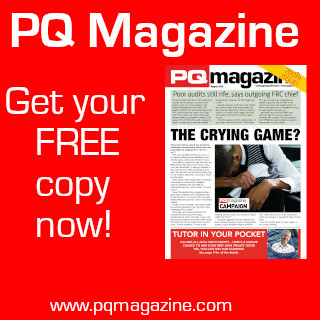 The worry is two thirds of young people surveyed have never received careers advice about accountancy. However, those attending private schools are 20% more likely to have been given careers advice about becoming an accountant than those from comprehensive schools. Private school students are also more likely to know a real accountant than those going to state schools.
Gender is also found to impact young people's perception of accountancy being an attainable career. Men are 13% more likely to believe that can become an accountant than women. Non-binary people are less likely than both men or women to feel a career in accountancy is possible.
Grant Thornton's head of inclusion, diversity and ESG, Jenn Barnett, said: "It is clear that the accountancy profession needs to work harder to bust historic misconceptions. There remain clear misunderstanding about not only routes to entry but also the scope of the career on offer, which may be preventing many from considering it as an option."
Barnett stressed: "The school you attend, your background or gender should not dictate your access to information or the career path you follow, yet our research shows that these factors contribute to the level of exposure to and understanding that a young person may have of the profession."
Grant Thornton has now launched a myth busting campaign ahead of its 2023 trainee recruitment window, which challenges some of the commonly held myths and offers personal stories from our people about their career path in accountancy.