Nearly one in four (23%) senior finance professionals fear AI could put them out of a job, according to a new poll from AccountsIQ, the award-winning accountancy SaaS provider.
However, while there are some concerns about AI, most senior finance professionals see the technology as having a positive impact on their work. Over four in 10 (41%) see AI transforming their ability to add value to their business, whilst more than a third – 34% – believe it will help them save time and increase efficiency.
Along with finance leaders, AccountsIQ also surveyed junior finance professionals. Some 82% of this group feel tools, such as ChatGPT, will impact finance teams within the next five years, as currently, 75% of them spend up to a quarter of their time on manual tasks such as data collection.
Tony Connolly, CEO at AccountsIQ, said: "It's welcome that finance professionals have a largely positive attitude to technology and its impact on their daily work, freeing them to use their hard-won skills to greater effect.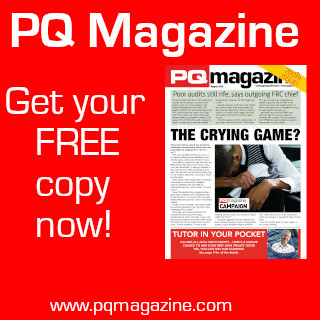 "Automation and AI are destined to deliver major gains for finance teams, liberating them for a far more strategic role so they are no longer seen as a back-office support function. Some professionals may have genuine concerns about AI, but I believe such worries are misplaced."
To read 'Confessions of the finance function' go to: Confessions of the finance function | AccountsIQ